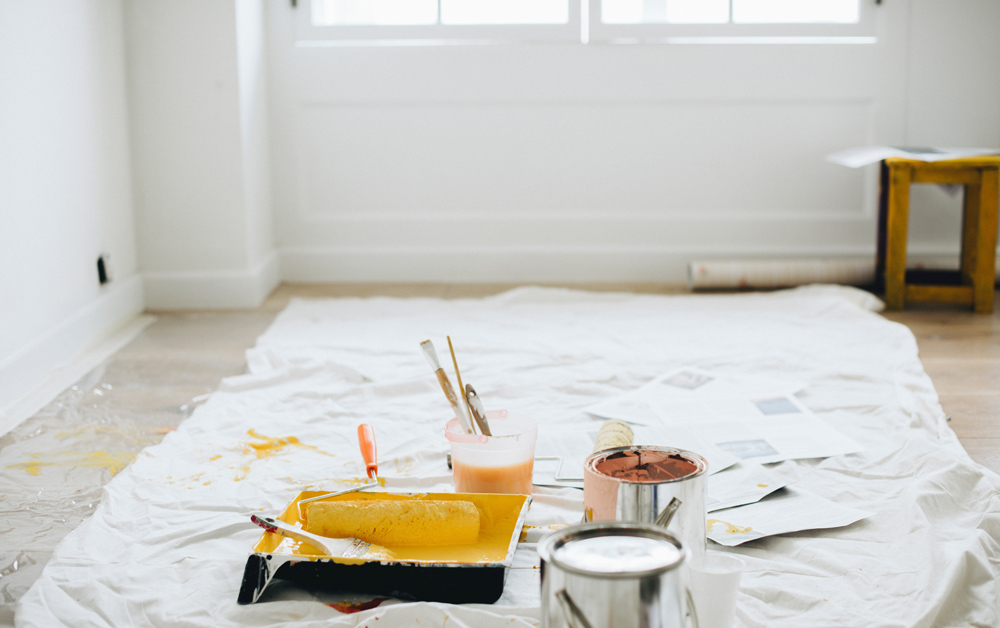 22 Jul

Bought a Fixer Upper? 10 Things You Should Know

A home that's in "as-is" condition can be a worthwhile investment. Fixer uppers aren't always money pits, and very often, as you bring the once-bedraggled abode to life, you become quite fond of your investment. Whether you do the work yourself, or contract the bulk of it out to professionals, you will be a big part of the creative process, putting your mark on the home.

There are many reasons people buy a fixer upper; as a potential rental property, as a short term investment to "flip", or to turn their diamond-in-the-rough into the home of their dreams. Whatever the reason, when you've bought a fixer upper there are a few things you should know, in order to be prepared for the road ahead.
The Best Way to Approach Your Fixer Upper
With any home project, the best way to avoid hardship and heartache is by taking advantage of knowledge gained by other homeowners and professionals who have been where you are. Here are 10 things you should know if you've purchased a fixer upper.
Determine Your Budget. This advice may seem pretty basic, but there's more than just the amount of money you have at your disposal. You need to determine the potential resale value based on the growth and development of the area. Is the community safe? What are homes comparable to your finished project selling for in the immediate area? What are the schools like? This information should help in determining how much money you want to put into the house.
Don't settle for the least expensive contractor. Sure, you may be able to save money by hiring a fresh-on-the-scene contractor, or one who seems more affordable, but should you? Most experienced contractors are worth every penny. They know what permits are needed, they can give you a realistic idea of a timeline, and they have a network of people who can handle whatever jobs need to be done.

 
Get to know your contractor. This doesn't mean you need to be best buddies. You need to know all there is to know about your contractor professionally. Vet them thoroughly. Ask about previous projects, find out about contacting customers. Check with the Better Business Bureau, and similar lists to find out your contractor's rating.
Make sure you and your contractor understand the details of the project. Express to your contractor exactly what you expect. Ask them to repeat it back as they understand it. Pictures are often useful in helping get your vision across.

 
DYR (do your research) before DIY. Research every aspect of those tasks you plan to do yourself. Be realistic. Are you qualified to do the work? Check out online tutorials before fully committing to take on a part of the project. Know the work involved, your schedule, and your abilities.

 
Know when to hire a professional. It's much easier to let an experienced pro do the job from the beginning, rather than hiring someone to clean up your mess.
Do Your Homework. Don't just talk to the dealers who specialize in one or two big brands. Look at some of the more general suppliers who stock a variety of options. Some of the better value products might be brands that you haven't heard of that include the quality and features you want.
Be ready to compromise. This will make your entire fixer upper experience much less stressful. Certain must-haves you may not be willing to do without and you should make sure you have access to-and can afford-those items. Other items may allow for more room in your budget if you go with the less expensive version. A design specialist is a great resource for this part of the renovation.

 
You will go over budget. Expect it, and prepare for it by building a 20% buffer into your initial budget. There may be unanticipated problems, such as water damage, electrical problems, and codes that have changed since your house was built.

 

Because you and your contractor understand each other, they will help find ways to accommodate you without breaking the bank.
Your deadline will go over, sometimes by a lot. Permits may take awhile (you're dealing with the government, after all) for approval, materials may be on back order, and those aforementioned unanticipated problems can add to your timeline.
Realistic Expectations are Key
No matter how you came to your fixer upper, or what plans you may have in store, it's always wise to approach any project with realistic expectations. For more information on how you can survive and thrive while working on the home of your dreams, contact Seiffert Building Supplies and find out how our project support team can help you.