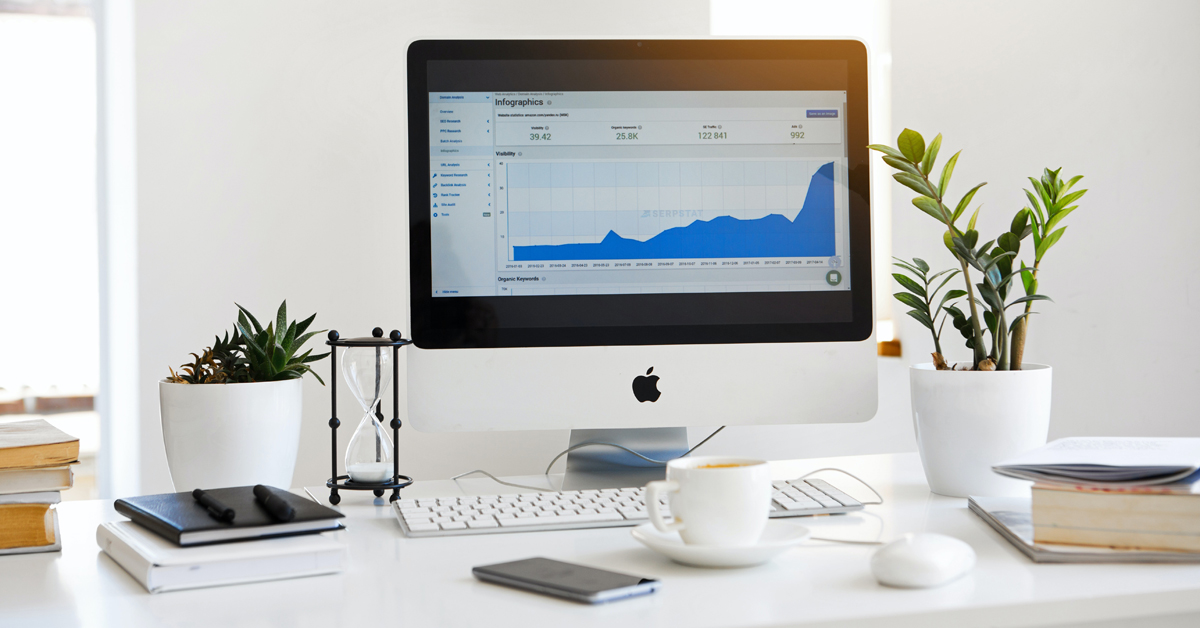 11 Mar

10 Tips for Transforming a Bedroom Into a Home Office

The COVID-19 lockdown forced many of us to reimagine our workspace.  Most of us found the need for a separate home office obvious. Transforming a bedroom into a home office can be a great idea. Bedrooms aren't usually a high traffic area, which affords you the privacy necessary to attend video conferences, call clients and conduct business. By transforming your bedroom into a home office, you are out of view and earshot of the goings-on with your family as well. 
10 Tips to Transform A Bedroom to A Home Office:
While it would be nice to have a designated home office that you can shut down when your day is through that isn't always possible. No matter your square footage, you can turn an area of your home into a professional-looking workspace. Consider reconfiguring a spare bedroom or guest room into a work-from-home environment. In a pinch, you can also find some space in your own bedroom. Here are 10 tips for transforming a bedroom into a home office:
Find an Area That Offers Adequate Space:

To ensure the most bang for your buck choose the bedroom with plenty of free space. Make sure it's an area that invites as few distractions as possible. For your mental health benefit, make sure there's a window so you don't feel closed off from the world.
Keep Workspace and Relaxation Space Separate:

Studies show those who don't maintain a physical separation between work and sleep areas suffer more frequent bouts of insomnia. You can solve the problem of separating work and bedroom space with a DIY room divider. Go all in and create a faux-wall divider or simply hang a ceiling-to-floor curtain to maintain privacy and separation.
Paint Your Walls a Color You Love:

There's no need to stare at bare walls of neutral beige. Paint your home office a mood-boosting sunny yellow, a serene cool blue or a relaxing earthy brown. Hang art that you enjoy. After all, you'll be spending a good bit of time in your home office. 
A Room With a View:

You can finally get that office with a window! There's nothing better than being able to look outside and see the beauty of the season-whatever the season. If your choices of home office areas don't offer a window, consider investing in installing a scenic window. You'll enjoy the benefits and add value to your home.
Complement The Décor:

Although you do want to maintain separate spaces when transforming a bedroom into your home office, it's a good idea to maintain complementary décor. If your bedroom is very modern, heavy traditional style office furnishings will look woefully out of place. Carry the theme of your décor throughout the entire room.
Stay on Top of Organizing Both Spaces:

Having a dual-purpose home office can be frustrating if either area is a disorganized mess. Make sure you invest in the tools you need to stay organized. Install some floating shelves, or build a set of easy DIY cubbies for storage. Keep your bedroom neat and tidy as well. Not only will an unkempt bedroom cause a stir if caught on screen but it can also cause anxiety which is something you don't need in your workplace. 
Add Natural Light:

Throw open all the blinds in your bedroom to ensure a bright and airy environment in your home office. It's less confining and will keep you energized. If your room allows for it consider installing a skylight. 
Make Sure Furniture is Ergonomic:

"Ergonomic" was a popular word bandied about in the 80's and 90's. It is defined as "that pertaining to efficiency and comfort in design." While having an ergonomic work space is important no matter the location, but it is especially so in your home office. You will want a desk that's comfortable for both the space and your tasks at hand. Your desk should fit easily into your designated area and support what you need to do without becoming too cluttered with technology. A large monitor prevents eye strain, and a monitor stand is useful in helping you avoid neck pain. You'll want an office chair that supports your lower lumbar and cushions your seat. Make sure it's on wheels and put down a plastic surface shield to protect your flooring and help you move about with ease. 
Short on Bed Space? A Murphy Bed May Be the Answer:

For those who don't have the extra space for a home office, a Murphy bed might be the best idea yet. You can build it yourself in under a weekend and free up tons of space for your home office.
Build On an Actual Home Office:

Depending on how much space you have and how much you'll continue working from home you may want to consider investing in a separate office space.
A Home Office Increases Your Home's Value
Ultimately, having a designated workspace in your home is an advantage that will increase value.  For help in planning a new home office addition, or for any of the projects mentioned in this post contact Seiffert Building Supplies. We'd love to help!