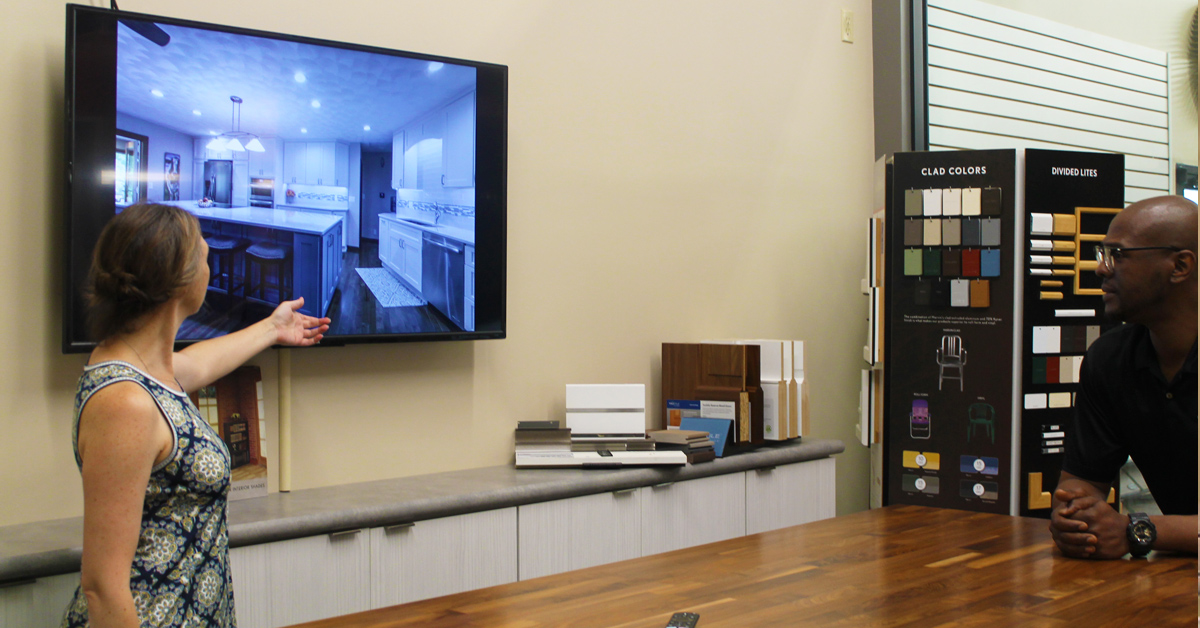 12 Aug

5 Signs You Need a Professional Designer for Your Next Remodel Project

A remodel project, no matter how big or how small, is fraught with plenty of confusion. Do you need a permit? Are these walls load-bearing? How do I make sure the contractors I hire understand my design? Fortunately, we can help you clear up some of the confusion and lead you to the answers you need to ensure a successful remodel project.

First things first; begin with your design. If you've been searching Pinterest and watching home remodeling shows you may think it's easy to convey your ideas to your contract team. After all, a few cupboards here, a peninsula counter there, or a walk in shower and stand-alone soaker tub, are pretty standard stuff right? Not always. And, in the case of a remodel project, confusion and misunderstanding translate into an investment you may have to live with that you don't really like.

What You Should Hire a Professional Designer for Your Remodel Project

Before you or your contractor designate "Demo Day" stop and hire a professional designer. Invest in a professional designer to ensure that everyone involved in the remodel project is on the same page. Here are 5 signs you need a professional designer for your next remodel project.
Your Designer Understands What You Want and What You Really Need

When you hand the reigns to your remodel project over to a professional you get expert knowledge and advice for every aspect of the project. A professional designer knows what works, what doesn't and what alternative will be true to your dream design. The beautiful and functional room you imagined is your designers ultimate goal. A professional designer understands the aesthetics as well as the technical aspects of the design. Hiring a professional designer to handle your remodel project is like hiring a translator; you tell them what you envision, and they find ways to make it work for your space and convey it to your contractor. They understand what is doable and what is not. Your professional designer takes your ideas and incorporates them into a functional, safe and beautiful plan.
Your Professional Designer Provides Supervision of Your Remodel Project

Once you hire a professional designer they will see your project through from concept to reality. They are your representative and go-to for all of the tasks and decisions necessary to your plan. Hiring a professional designer means you have far fewer headaches.
A Professional Designer Understands Aesthetics

General contractors are there to make things functional. That's all they need to be concerned about. While plenty of contractors do possess a creative flair it's not exactly what they are known for. A professional designer understands function and form. Your designer has a finger on the pulse of the trends and knows what's coming and what's so over. That's great for resale. In other words your professional designer takes your remodel project to another level, ensuring a space that's aesthetically pleasing and functional as well as on trend. 
Your Designer Defines Your Design So You Can Be Confident In What You Like

Maybe your dream isn't so clear. When you have a professional designer on the job, they work with you to define your project based on your lifestyle, your preferences and your personal style. A designer uncovers not just what you want or what you life but what you love and puts that together in a remodel project design for a space that fits your needs as well as makes you feel at home. 
A Professional Designer Knows the Process

On most of the home renovation shows you see a project come together in an hour or so. You understand the reality of it all was months in the making. Much of that time is spent chasing down paperwork and finding subcontractors who specialize in certain aspects of the project. Professional designers understand all that goes into a project-the paperwork, the plans, the municipal or county required permits, etc. They get all the preliminary details out of the way so you can move forward with your remodel project. And another advantage? The right professional designer has knowledge of the local contractors and who you need to work with to bring your vision to life.
Professional Design and Project Support for A Successful Remodel Project
Seiffert Building Supplies offers all you need to make your next remodeling project easy-going. From high-tech design services to project support and supplies we've got you covered. If you're planning a remodel project and you aren't sure where to begin bring your ideas to us and we'll make your dreams come to life.