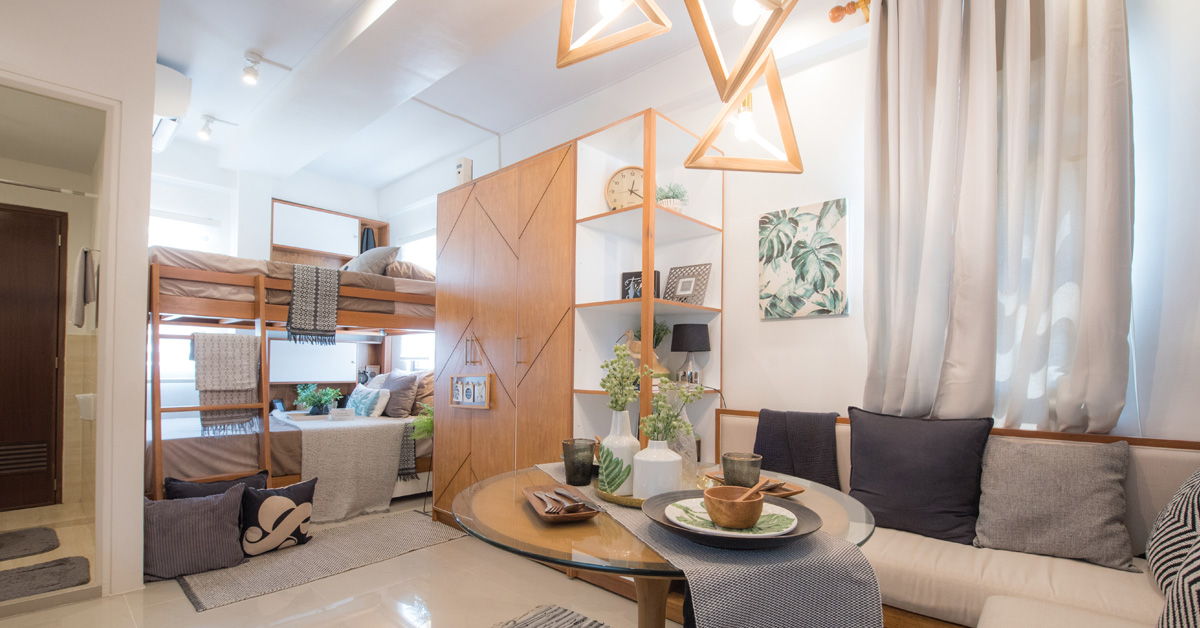 25 Dec

Spruce Up a Tired Room with These 7 DIY Ideas

It happens almost before you even notice. You're going about your life, day after day, and suddenly you look around your home and can't believe how worn and outdated everything appears. Or, maybe, after spending so much time in your Quad Cities home this year you're ready for a change. Well, fear not! Here are 7 ways to spruce up a tired room and help your home get its groove back. Best of all? You can do it yourself!
Refresh Your Accent Pieces
When out comes to budget-friendly ways to make a big splash accent pieces are the way to go. Swap out your faded, shapeless throw pillows for something different. Try a few pillows with a pop of color or geometric shape. Can't afford new furniture? Drape a creative and colorful blanket throw over the back of that stale-looking chair or couch. Invest in a piece of art to hang on the wall and make that your focal point, building around it. A new rug or even something as simple as a potted plant in a fun and funky planter.
These accent pieces can spruce up a tired room in no time, be it your living room, family room, guest room or powder room. Even your own personal master and en suite can transform into a peaceful oasis by simply adding a few accent refreshers.
A Fresh Coat of Paint Will Instantly Spruce Up a Tired Room
Paint is almost magical when you want to transform a dated or worn out room in your home. It's easy to DIY refresh your paint and it's not a long-term commitment either. Lighten up a dreary room with a silvery grey or off white and suddenly your space seems larger. Add an accent wall to an otherwise neutral room for an invigorating vibe. Be bold and try a color you like but have never thought of putting on your walls to spruce up a tired room. 
Rearrange For Practicality
Between digital learning, working from home and simply spending a good bit of time in a shared space, you're probably looking for ways to designate areas to specific tasks. Consider dividing your space into purposeful spaces. Move your couch away from the wall and create a study-, or play-nook for your kids. Use a decorative screen to create a work area in your bedroom. Rearrange your family room furniture to create a conversation area for adults and a specified area for your children to play, watch TV, or relax. Who you reimagine your furniture arrangement you can easily transform and spruce up a tired room.
A Touch of Whimsy Will Spruce Up A Tired Room
Have you always wanted the romance of a canopy bed? You can give any bed the feeling of a canopy with a fairly simple and inexpensive project. Or transform a boring bathroom with the addition of a whimsical chandelier. Cute sayings or unique images on throw pillows, vintage plates hung on a wall, an accessory piece of furniture painted a bright color, all add that certain spark of unexpected to any room.
Trendy and Classic
You can really spruce up a tired room by planking a wall, and best of all it's an easy and affordable DIY project that can be done in a day. A quick web search can find you all kinds of step-by-step tutorials to help you give your tired room some trendy and classic farmhouse style. Don't forget to use high quality lumber from Seiffert Building Supplies.
Reupholster Your Dining Chairs
In your breakfast nook or in your formal dining room it's easy to change up the look when you DIY re-cover the cushion seats with a stylish new fabric. All it takes is a few hours time and your dated and weary dining chairs are new and exciting. If you're up for the challenge you can even consider refinishing scratched and dull wood. 
Paint Your Woodwork to Spruce Up a Tired Room
Natural woodwork has a tendency to appear dull and lackluster, creating a need to spruce up a tired room. You can do this by retaining your natural wood trim, or, if you prefer, paint it. When you paint the trim and woodwork in your home you automatically refresh the appearance and update the room. Not sure you want to do away with your natural wood trim? Try it out in a smaller room in your home. The powder room makes a great space to test out your painted woodwork.
Make Your Room New Again
It's not difficult to spruce up a tired room and it's a lot more affordable when you do it yourself. Try out some of our suggestions and when you want to really go all out and invest in renovations contact the professional design team at Seiffert Building Supplies. We can help you turn a tired room into a showplace. Spruce up your home and fall in love all over again.