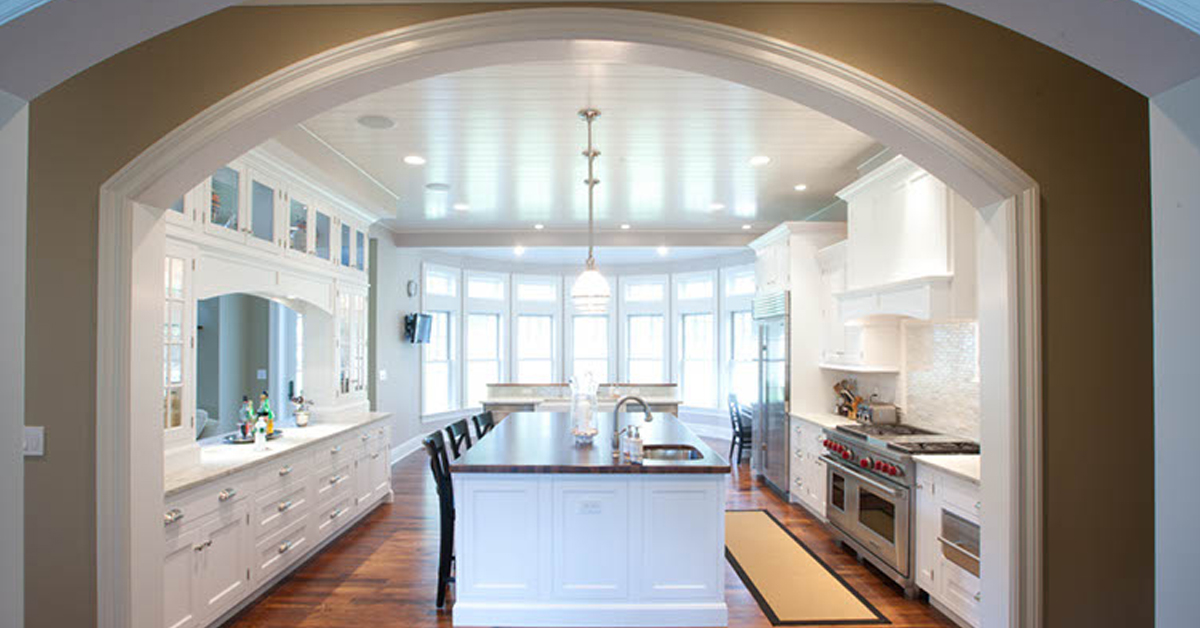 09 Sep

7 Ways of Incorporating Daylight Into Your Space

Nothing makes a home more inviting than incorporating daylight into a room. Daylight bathes a space in a full spectrum of illumination that artificial light can only mimic. Moreover natural daylight fuels your body with feel-good serotonin. Best of all? Incorporating daylight into your space is a natural way to brighten your home.

So how can you infuse your space with natural light? And do so without also letting the Quad Cities winter in? Here are 7 ways you can start incorporating daylight into your space and create the ambience you desire.
7 Ways You Can Start Incorporating Daylight
Natural daylight affects your mood and improves your well-being. It promotes a soothing environment and visual comfort. Exposure to daylight even boosts productivity and relieves stress. So how can you get more of this amazing element in your space? Here's how!
Windows: Replace your current windows and add a few more while you're at it. Floor length windows transform the look of a room in the best possible way. They're dramatic and breathtaking. And given today's energy-saving technology you'll reap the rewards of your new windows immediately. If you can't add more windows, or alter the size of your current windows, you can still maximize their daylight potential by paring down the window treatments. New state-of-the-art windows allow light in and prevent energy from escaping. Sheers and blinds offer privacy without sacrificing light.
Skylights and Sun Tubes: Skylights are a wonderful way to maintain privacy yet let in an abundance of light. Skylights are ideal for interior spaces that have no exterior walls for windows. A skylight transforms a space by not only by incorporating daylight but also creates a visual that's open, airy and natural. If you're incorporating daylight into a smaller space, say a guest bathroom or powder room, consider a tube light. Sometimes called a sun tube, this is essentially a tube of highly polished reflective steel topped with a clear dome or covering that's flush with your roof. The room is awash with natural light, and the effect is breathtaking.
Glass Doors, Transoms and Sidelights: A dark and dreary foyer gives the impression of a lackluster home. You don't want your guests making that assumption. Incorporating daylight into your foyer or home's entryway is easy when you replace your current door with a door that has glass panels. If you have limited wall space, the addition of a transom above your entry also allows natural light to spill in. For those with the space, sidelights not only bring in the glow of natural light, but they provide a good bit of curb appeal. Keep in mind that your glass door panels, transom and sidelights are available in frosted, etched and tinted styles that are elegant and prevent prying eyes from peeking. Glass sliders or panels in your home offer another opportunity to open up your room while incorporating daylight at the same time.
Use The Right Colors: It makes obvious sense that using the right paint colors in your space will infuse it with light. Dark colors not only make a space feel confining but also prevent any natural light from reflecting in the room. Consider soft shades of white, light grey, a barely-there warm beige or buttery yellow when selecting paint colors for incorporating daylight into your space. Don't limit your color scheme to just paint. Opt for lighter colored wood cabinets and light reflecting countertops in kitchens and bathrooms. Look for lighter shades for carpeting. Hardwood floor? If you can't lighten the stain consider using soft white, beige or grey area rugs. These shades help make the most of your natural light in any space.
Mirrors: The use of mirrors is a famous trick of the trade for designers. Mirrors make a smaller space look much larger. They also reflect and amplify the spread of natural light. Strategically placing a mirror in a hallway, for instance, reflects light into darker rooms. Decorative mirrors in a small room immediately brighten that space.
Furniture Placement and Color Palette: The color of your furniture is a very personal choice. Light toned furniture, however, adds an ambience of brightness and brings more light to the room. Even darker furniture when polished to a glossy sheen reflects some light. But don't neglect furniture placement. Take a view of your space and where you're incorporating daylight into the room. Now, if you move your furniture, especially any heavy or dense pieces, what will that look like? The objective is to bring in as much natural light as you can.
Shiny and Transparent Accessories Are Key: When thinking about incorporating daylight into a space accessories likely aren't your first thought. However, anything that helps reflect light or allows light to pass through helps. Pieces with mirrored finishes bounce light around the room. Satin finishes as opposed to flat (That goes for paint too!) Reflect the natural light. Glass and glossy ceramic pieces, backsplashes and fixtures all reflect light back into the room.
Consult With Professionals
Designing your room with an eye toward incorporating daylight isn't so difficult when you consult with professionals. Seiffert Building Supplies staff helps customers with everything from design to project management. Our energy saving doors and windows invite daylight in and keep harsh temperatures where they belong-outside. Contact Seiffert Building Supplies today for more ways to let your light shine.