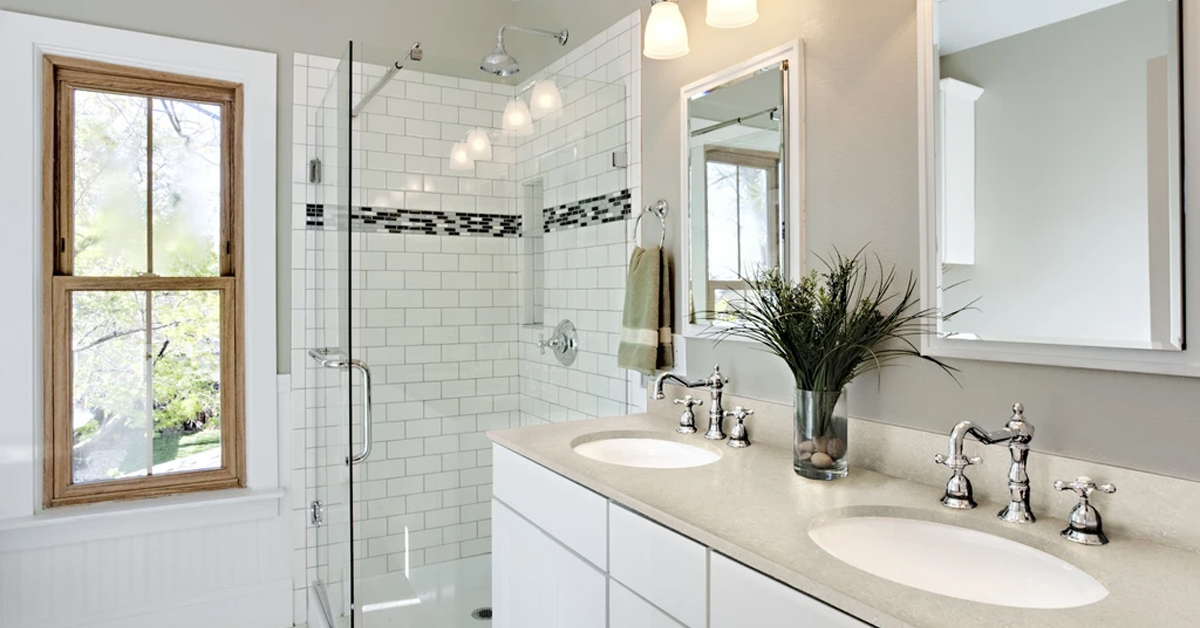 12 Nov

8 Small Home Renovations That Make A Huge Difference

When the holidays approach residents in the Quad Cities are eager for ways to refresh their homes. Even small home renovations can make your house feel new again. And many of those updates need not break the bank. Here are eight small home renovations that can transform the most tired, stale home into a showplace. 
Pass on The Popcorn
Nothing hollers "outdated" like a popcorn textured ceiling. Removing a popcorn textured ceiling is something you can do yourself with a little elbow grease and a few tools. Or you can hire someone who specializes in removing and refinishing textured ceilings. You'll be amazed by the difference this update makes.
Refresh Your Powder Room
A less than dazzling powder room is transformed even with the smallest, and most affordable of changes. A new vanity, some floating shelves or new cabinets to store extra towels and necessities, and small home renovations like changing  the color of your walls turns your powder room into a beautiful oasis you and your guests will enjoy. 
Your Beautiful New Kitchen
Out with the old and in with the new, when it comes to kitchen appliances, cabinets, lighting and flooring, takes your kitchen from merely functional to stunning. New cabinetry and countertops alone make a huge difference in the look of your kitchen. Furthermore, cabinetry and countertops are a great investment should you opt to put your home on the market in the near future. 
A new backsplash adds a lovely finished and a trendy ambience to your kitchen workspace. Subway tiles are still popular, as are tiles that offer a pop of color. Or go with a treated wood, shiplap or bead board backsplash for a rustic, farmhouse chic vibe.
New appliances, though not inexpensive, are another kitchen improvement that will bring you a return on your investment. A chef's kitchen is one of the most desirable assets new home buyers look for. Upgrade your built ins or stand alone stove, cooktop and refrigerator. A new energy efficient, quiet dishwasher is a very affordable investment.
You don't have to do it all, or all at once. Even small home renovations improve your kitchen's appeal. Tailor your kitchen to the needs of you and your family. New cabinets with trendy hardware, durable quartz countertops, high-end appliances and new flooring won't just turn your kitchen into a showplace, but you'll likely get more use out of your updated space.
Small Home Renovations to Bump Up Your Laundry Room
Having a space for your washer and dryer isn't enough. Today's families consider a laundry room a necessity. After all you do spend a considerable amount of time there. And it's not just for washing clothes anymore. Laundry rooms are often the place where the bulk of housekeeping chores get done. Folding clothes, ironing, string cleaning supplies and the like are all part of what goes on in your laundry room.
Update this under appreciated area of your home with these small home renovations. New paint, shelving, storage cabinets, cushioned storage benches where the kids can drop their sports equipment, seasonal gear, and so forth turn even the most basic laundry room into a versatile and comfortable space. Consider putting in some durable countertops to make folding clothes easier. Do you have a dog? You could consider a special area to make bathing your best friend a little easier. Make your laundry room accessible and inviting for your whole family.
Paint: The Most Affordable of Small Home Renovations
Paint is what sets the tone for the personality of your home. Peaceful and serene colors invite friends and family to "come on in and relax."  Warm colors are comforting and bright, lively colors give the room a fun vibe. Whatever your décor personality new paint is the ideal place to start. And small home renovations don't get much more affordable or easy to do!
New Windows Change Your Outlook
If your windows are more than a few years old new energy efficient windows pay for themselves in utility costs in a very short time. Not only will you experience immediate reduction in your energy costs, but your return on investment with new windows is very high. For those who anticipate selling their home in the next few years new windows will make a huge difference. 
Window styles are different too. Grilled windows are somewhat outdated, depending on the style of your home. New home buyers prefer the clean and unobstructed appearance of grill-free windows. 
New Doors Are More than An Entryway
Your front door is one of the most visible features of your home and the first glimpse into your personal style your guests see. It's also a small home renovation that makes a big statement, and you can make that statement no matter your budget. A high-end new door with a very high insulation factor against those Iowa winters or a new finish to your current door provide your home with a healthy dose of curb appeal. One small change that changes the look of your home. 
Outdoor Space Adds Value
And speaking of curb appeal, a little refresh to your flower beds, an upgrade to your outdoor entertainment area, or simply replacing your deck or porch rails that may have seen better days, are very affordable ways to change the way you see your home. These small home renovations add value to your home with minimal time and financial investment. 
Small Home Renovations Don't Have to Overwhelm
If your home feels tired and dated there are ways too change that. Contact the design professionals at Seiffert Building Supplies for ideas on how you can begin making small changes that transform your home.