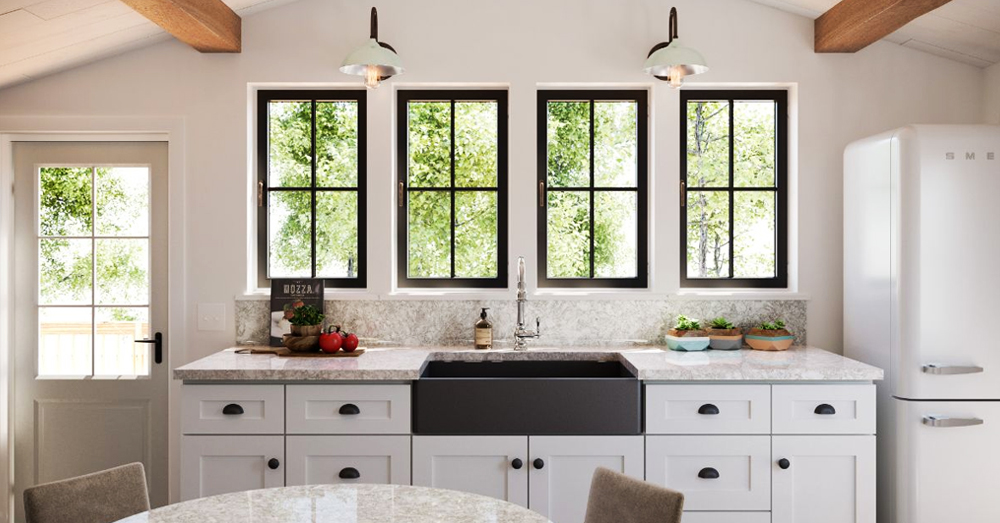 13 Nov

8 Tips on Updating Your Home for Resale

Updating your home for resale doesn't need to be hugely expensive and can net you some pretty good returns. In fact, some areas you're convinced need to be updated or renovated might be just fine. You don't have to necessarily put tons of time, sweat, and money into your home as you prepare to list it. Before you start lining up contractors and getting bids on projects to make your home a showplace, let us guide you with these 8 tips for updating your home for resale.
Sensibly Updating Your Home for Resale
Although the housing market is hot right now in the Quad Cities, that doesn't mean you'll recoup all the money you might put into renovations. Taking a thoughtful approach to making those updates that will entice buyers garners you the bigger payoff. Here are our tips for updating your home for resale.
Consult a Realtor
Realtors want your business, so most won't mind a preliminary consultation in order to guide you in any updates you may need. A good realtor has an eye for what people want and will help you focus on some key areas. This can help you zone in on the key areas that can make your home a hot property.
Engage the Services of A Home Inspector
You'll need to prioritize your updates. There are some renovations that will need to be done no matter what. Structural issues involving the components of your home (foundation, roof, gutters, windows, and floors) are often used by buyers to negotiate a price. Obtaining a report from a licensed home inspector enables you to be proactive in making repairs and can help smooth the selling process once you're on the market.
Make Your Entryway Inviting
While it's true you shouldn't judge a book by it's cover, the same can't be said of a home. Most potential buyers will make a judgement call on your home in the first seconds of seeing it. If your front door is more than 10 years old, or has visible damage (cracks, warping, dents, or the like), replace it. A new front door is a modest investment that can have a huge impact on the curb appeal of your home.
While you're at it, consider some other modest changes that can improve the look of your front entrance. Simple things like removing clutter, painting the trim, replacing faded house numbers and trimming bushes and other foliage can really help make a positive first impression. Curb appeal can add as much as 5% to your home's value.
Bring In Natural Light
Maximizing the amount of natural light in your home can change how potential home buyers perceive it. Consider adding sidelights when you replace your front door. If your windows are in rough shape, consider updating them with brighter, more energy efficient replacements. This can also be a great opportunity to increase the size, or number, of windows in your home.
Another simple fix can be changing out your window treatments to help bathe your home with more natural light. The additional light can give your home a more open appearance without having to knock down any walls. 
Consider Your Deck
Assuming you have a deck, consider spending some time and money bringing it up to standard. If you have a wood deck, a good pressure washing followed by a good stain and sealant application can make an old deck look like new. You can dress it up even more by replacing your old wood railings with some maintenance free aluminum railings.
If your deck is in pretty rough shape, you can increase the perceived value by replacing wood with modern composite decking. Low maintenance composite decking allows homeowners all of the benefits of a deck with very little work.
Update The Kitchen
Your kitchen is probably the most important area when updating your home for resale. But be careful! This is when a realtor or interior designer can help you determine what home buyers in your area want. You don't need to make major, or costly updates to your kitchen by making changes where you likely won't get a return on your investment.
While kitchens are an area that often nets a good return, you don't want to outspend your price range. If cabinets and countertops need updating, you'll want to get good quality while staying in the range your local market will bear. 
Renovate Your Bathrooms
Outdated bathrooms are a huge turnoff to many buyers, but you can often create a luxury feel without spending a fortune. Bathroom fixtures, cabinetry, and countertops can all be updated with a fairly modest investment in comparison to larger spaces.
If you really want to minimize expense, you can also modernize the look of your bathroom cabinetry with a coat of modern looking paint or stain and some updated hardware. Combine that with some fresh caulk and grout and you can make an old bathroom look like new again.
Create a Home Office Space
While not absolutely necessary, a home office space can add substantial appeal to your home. Consider the areas of your home which lend themselves to a home office space. It's possible to create an environment that's a dedicated and accessible office area without necessarily using an entire room. With the right layout and adequate work space, you can create a functional area that will meet most basic requirements. 
Get Ready to Be Ready
Most realtors will tell you spring and early summer are the best times to sell your home. With the winter months fast approaching our area, there's no better time to begin planning projects for updating your home for resale. When you're ready, be sure to stop in and see us. With our wide variety of building supplies and services, we can be a great resource to help you plan and complete any projects you need to tackle in getting your home ready to market.