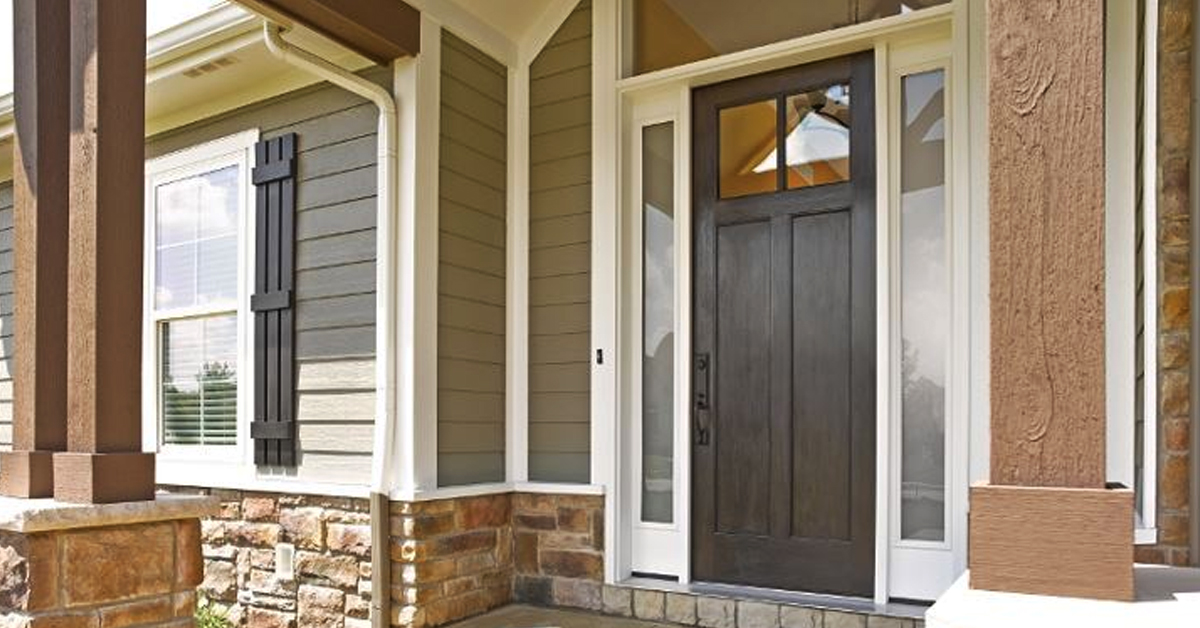 25 Feb

Skyrocketing Energy Costs? 9 Easy Renovations to Help Lower Your Bill

In the Midwest it's pretty common to experience extreme weather in one form or another. These weather and temperature extremes cause, among other things, skyrocketing energy costs. You can't do much about mother nature but you can improve the energy efficiency of your home. We've put together a list of none easy renovations to help lower your bill and keep your home comfy, no matter the weather.
9 Easy Renovations to Upgrade Your Energy Efficiency
The key to making the right renovations to combat skyrocketing energy costs is to opt for the ones that give you the fastest return on your investment. You don't mind shelling out for the higher end easy renovations to help lower your bill-as long as it's evident in your next bill. The time, effort and money that goes into your home improvement should also add to your home's value. Here are some of the top easy renovations you can make now and invest in for the future.
1. Insulation:
No one knows the value of insulation as much as homeowners in the Quad Cities. With frigid temperatures in the winter and hot, humid summers a lot of energy can be lost if your home isn't properly insulated. Heat loss is greatest in your attic. You will help lower your bill when you install new insulation in your attic. The good news? This easy renovation makes savings automatic.
2. New Windows:
Noticing a definite draft around your windows? It's time to replace them. There's no fixed lifespan for your home windows but it's safe to say if they are creating a draft in your home they are contributing to your skyrocketing energy costs. Some common signs you need to replace your windows? Worn out frames that leak when it rains, visible window damage such as cloudiness, or windows that won't stay open are common signs of damaged windows. Higher heating and cooling bills are your biggest indicator that your windows need replaced.
3. New Doors:
Did you know that entry doors that are difficult to open or close, stick in the winter and open without hesitation in the summer are a tell-tale sign you're losing precious heat and air conditioning? To prevent energy from rushing out your door you should consider replacing your home's entry doors. New energy efficient doors and windows bring the highest return on investment and offer a huge bump up in your resale value. Energy efficient fiberglass doors offer the beauty of wood and insulating value of up to four times that of wood doors.
4. HVAC:
When you make renovations to help lower your skyrocketing energy costs look to the source. Your heating and cooling system may need an upgrade. In the past decade the improvements to energy efficient home HVAC systems are amazing. While a new system is a huge investment it can be a great selling point as well as a money saver.
5. A New Thermostat:
If you know your HVAC system is fairly efficient and you don't need to upgrade right now consider changing the thermostat. The new programmable thermostats that sync up to your WiFi can keep your skyrocketing energy costs under control. Set your thermostat to a money-saving temp when you aren't at home and program it to make your home comfy when you return.
6. Seal Those Leaks:
Sometimes the easy renovation you need is as simple as caulking up the leaks around the exterior of your windows and doors, pipes and ductwork. With just a small investment in weather stripping and exterior caulking you can prevent energy loss. Caulk around the exterior of your windows and doors. Check your siding or masonry for gaps and fill them in. Replace the weather stripping around the doors.
7. Seal That Ductwork to Prevent Skyrocketing Energy Costs:
Leaks in your ductwork can cause your energy costs to go up as much as 40%. Running your HVAC system with leaks in your ductwork isn't very energy-wise at all. Consult your HVAC company to inquire about having your ducts professionally sealed. The small investment will pay off the minute your turn on your heat or air conditioning.
8. Change Your Shower Heads:
Renovating your bathroom and upgrading your energy savings is easy when you replace your shower head with an energy-wise version. These new kinds of shower heads provide an invigorating and robust flow while still managing to cut down on your water usage and prevent emptying your hot water tank.
9. Speaking of Your Water Heater:
For those Quad Cities homeowners who begin to notice their hot water isn't all that hot, has a rusty tint to it or is continually running out, it's probably time to replace. Skyrocketing energy costs are another sign you need to upgrade your water heater. Thankfully it's another easy renovation that offers immediate return on your investment. And the new generation of water heaters is highly energy efficient so you'll notice even more savings if it's been awhile (more than 10 years) since you've replaced your home's water heater.
Invest in Your Future Instead of Skyrocketing Energy Costs
There are plenty more easy renovation ideas to help you bring down your energy costs. Major renovations such as kitchen and bath offer an opportunity to upgrade appliances and fixtures in ways that will conserve energy. Talk to one of the energy-wise professionals at Seiffert Building Supplies for more ways to get a handle on your energy costs.