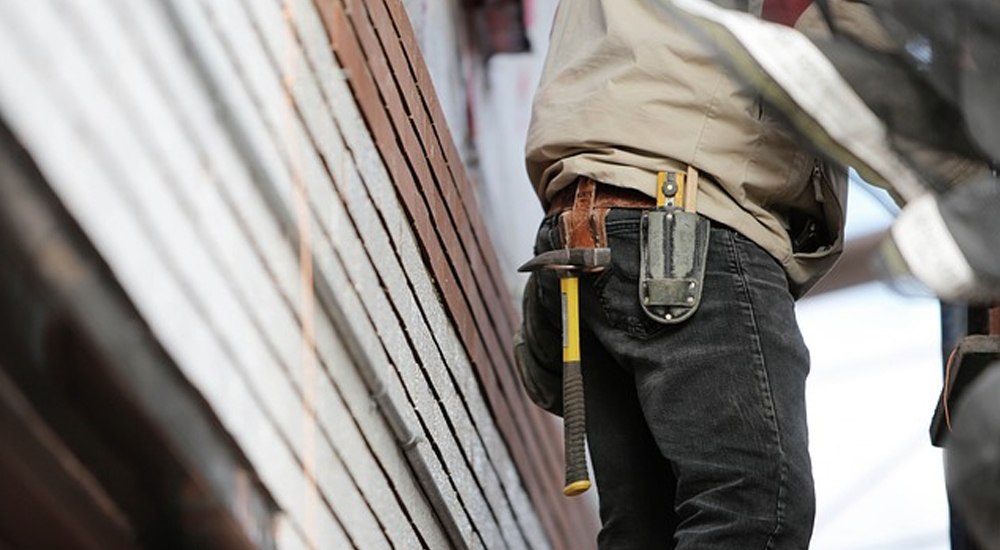 06 Aug

Hiring a Builder-Questions You Need to Ask Before Signing

Whether you're remodeling, adding on to your current structure, or building your dream home, hiring a builder is a big deal. This individual will be bringing your visions to life, and you want to ensure they are fully vetted before they even pick up a hammer. In preparation for your building project you'll very likely interview your fair share of building professionals before you settle on the ideal person for the job. Here are a few tips to help you choose the right one.
Essential Questions to Ask Before Hiring a Builder
The task of hiring a builder can be overwhelming and asking the right questions is crucial to the success of your project. In order to help you in your quest to find the right builder for your home addition, remodel, or new build, we've put together a list of essential questions to ask before you sign with a builder. 
Can You Supply References?
A builder who is proud of their work will readily supply you with a list of references. Ask for the most recent references (within the last few years), in your area, and who have had similar projects completed by the builder. Ask those homeowners about any concerns you may have. Did the builder deliver as promised?  Did they meet, or come close to meeting, the projected timeline? Was the builder easy to communicate with and timely in getting back in touch? Inquire about any surprises the homeowner experienced while working with the builder.
Before hiring a builder it's always good to see the work they've completed. Ask for pictures, in addition to references. Many builders today will have photos or an online presence showcasing their work for you to view. Be sure to check them out to get a feel for some of their past projects.
Are You Insured?
Builders and contractors are supposed to carry insurance, but some neglect this important step. Credible builders will readily offer proof of insurance, and provide assurance they only hire subcontractors who are insured as well. Hiring a builder who is not insured can be very dangerous for a homeowner. Why take the gamble?
What Is Your Projected Timeline for This Build?
There are many variables involved that can interrupt your timeline and disrupt even the best laid plans. Weather delays, delivery of materials, and timeliness of subcontractors are out of the builder's control. A general timeline is what you're looking for when hiring a builder. You can insert a bit of wiggle room, to accommodate any bumps in the road. Your builder will stay in communication with you the entire time, letting you know of any disruptions in the timeline.
Who Are Your Subcontractors?
Most experienced builders have a list of those subcontractors they work with, and on whom they have come to rely. Don't be afraid to ask for a list of the subcontractors the builder will be using on the project. However, know that by hiring a builder who is professional and above board, you can expect the contractors will be equally professional and trustworthy.
What Type of Warranty Do You Offer?
Building, or remodeling, a home is very involved and intricate work. Builders understand that sometimes things go wrong, long after the project is complete. An expert builder takes pride in their work, and their client's satisfaction. That's why the best builders offer homeowners a warranty on the work they do. If you're hiring a builder who doesn't offer you a warranty on the construction, be prepared for problems.
Do You Provide Information on The Materials You'll Use? Do You Offer Samples on Request?
Reputable builders provide a list of the materials they will be using in your construction project. Counters, cabinets, flooring, and the like, usually come with manufacturers warranties. Quality, name brand supplies make a world of difference. You should also be provided with samples upon request. 
What is Your Cancellation Policy?
No one enters a construction project with anything less than excitement and an optimistic outlook. Sometimes complications arise, the builder isn't able to meet the timeline, or your own situation is altered in some way. Make sure to ask, before hiring a builder, about the cancellation policy. The usual process involves putting down a deposit, and payment arrangements vary from there. Are you comfortable enough with the builder's cancellation policy?
Whatever your building project, it should be a fun and exciting time. Seeing your vision come to life requires the right person for the job. Ask these questions before hiring a builder and you won't be disappointed.