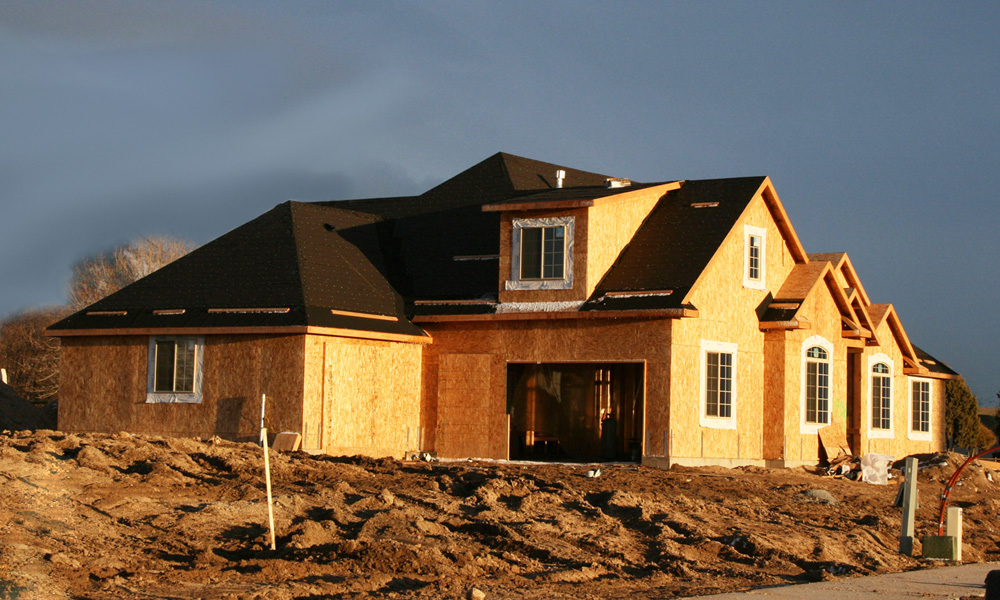 16 Sep

Small Things You May Forget on Your Home Build

There are whole bunch of small details that can be easy to overlook when you start your home building project. The task of planning for a new build, or remodel, can be so consuming that it's easy to miss some of the little things. Between coming up with your design, managing your budget, finding contractors, and trying to remember all those big things, it's very easy to forget the less obvious, but extremely important, particulars that can make your project a success.

Whether renovating, remodeling, or building a new home, there are bound to be a few details that get lost in the shuffle. Before you begin your building project, be sure to refer to this list that can help you avoid missing some of these small but important details you need to anticipate to make your project a successful one even without the benefit of hindsight.
12 Small Things You'll Forget
In order to prevent that feeling of regret that comes with forgetting those particulars of building that make life so much easier, we've compiled a list of the top 12 small things that are easily forgotten when you build, remodel, or renovate. Here they are:
1) Order Extra Materials
Whether you order the materials yourself, or your contractor is ordering them, make sure you have extra flooring, siding, brick, grout, paint, and trim. This makes it easier should you need to match these materials for future add-ons or repairs. Also, keep a notebook with the manufacturer's information, dates, colors, descriptions, and pictures, so you will know how to track down matching materials in the future.
2) Power Up
Make a note of the locations of the power outlets, and light switches before you begin your project. Consider where it may be to your advantage to install additional power sources, or relocate existing outlets and switches. Pre-wire for a security system, if need be. Always hire a licensed professional to do any and all electrical work.
3) Door Direction
This may sound like a no-brainer, but the direction doors should swing isn't always readily obvious. Consider if you have two doors next to each other, such as your bedroom door and closet. Make sure they don't swing into one another. The same applies to your shower door. Make it convenient to the towel bar, hook, or storage. It just makes life easier.
4) Depth of Shelving
The universal depth of shelves in your pantry and clothes, or linen closets is generally 11"-12".  You may want deeper shelving to accommodate items such as appliances, bulky sweaters, comforters, or any boxes you use for storing items in your closets.
5) Recessed Medicine Cabinets
The traditional style of medicine cabinet that protrudes and hangs on the wall is outdated and looks it. Instead, plan to install a recessed medicine cabinet. 
6) Shower Size and Height
Take into consideration the size of the people who will be using the shower. For those who are larger, a more spacious shower is preferable. Tall people appreciate a taller shower head under which they can stand. 
7) Room Dimensions
A bonus room can be ideal for a pool table, ping-pong table or other recreational items. Just make sure to consider the dimensions of the room and whether they will accommodate a difficult pool shot, or a fierce ping-pong backhand. Also, make sure there's a way to get large items such as these into, or out of, the room. Is the doorway large enough?
8) TV and Entertainment Center Placement
If you're like most of us you'll want a TV in your bedroom, living room, and family room. Visualize the placement of those televisions and plan accordingly. Make sure you have the right setup and wiring run to accommodate the power and sound connections for your entertainment devices such as TV and surround sound or sound-bar.
9) Install Dimmer Switches Now
Have your electrician install any dimmer switches now. As a professional, this will be a snap, and save you the time and trouble later on.
10) Custom Lighting
Under-cabinet lighting is a very handy thing to have and one of the easy small things you'll forget. Now is the time for installation of custom lighting.
11) Gas Grill or Fire-Pit Table
When you're adding an outdoor entertainment area it makes sense to add a gas line to accommodate a gas grill. That way you'll never run out of propane before dinner's ready. A gas line for a fire-pit table, or outdoor fireplace is another handy addition.
12) Pet Door
What better time to add a custom pet door for your best friend? Installing an access point for your pets can be a lot quicker and easier before the walls are finished.
Professional Support
The key to managing a successful building project is in attention to detail. Take note of the small things you'll forget before you begin and stay on top of your lists at every turn. Having a building expert at your disposal makes a big difference. They've been there-done that, and may think of things that never even occurred to you. Seiffert Building Supplies can help you plan your design and provide support during your build. 
Don't let a dream project turn into a nightmare by letting the small things you'll forget overwhelm you. Keep your list close by, consult the experts, and stay focused.