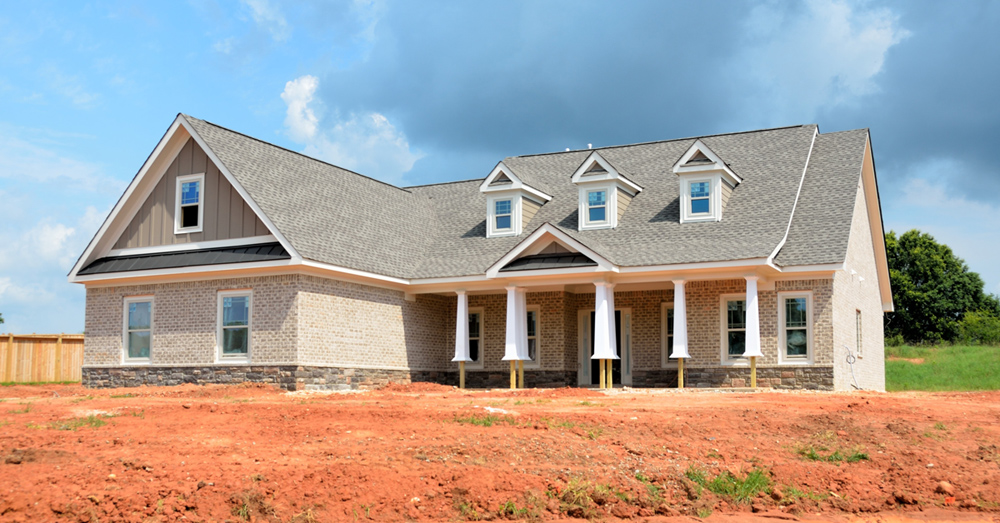 06 Jul

How to Plan Your Home Build

Any home building project is bound to be faced with certain challenges. Whether you're building a new home or updating the design of your existing home, there will be moments when you feel like you're ready to throw in the towel. Delays in getting materials, contractor issues, and the inevitable bump to your budget, can make you question the decision to take on a major home project.

Don't let the project become too much for you. There are a few ways to ensure the outcome is exactly as you've dreamed, and with minimal frustration. Working on thousands of projects over the years means we've seen all range of projects and it doesn't have to be a major hassle.
Steps to An Easy Home Build
Most people approach a home renovation, or even a new home build, with a pretty solid idea of what they want in the end. Making it happen is a fairly straightforward process, as long as you have a good plan and are able to stick to it as much as possible. Here are 6 tips we'd suggest for planning your perfect home building or remodeling project.
Begin with a design professional. These are the people who make the magic happen and help you turn your ideas into a reality. Our in-house designers at Seiffert Building Supplies have the knowledge, experience, and the latest technology to help you realize your dream home. Professional designers know what works and understand the current trends. Beginning with a design professional is the best way to make sure what you want and what you get are the same thing.
Customize your plan. Your designer will work with you to achieve a few different plan options. Through the use of CAD and other technology you'll be able to view the plan as you create it, finding what works, and incorporating different elements of your home build.
Consider Virtual Reality Design. Virtual Reality (VR) Design is one of the newest design technologies and lets you virtually tour your home design before you even start the building process. Incorporating virtual reality into the design process can not only save money in the building process but will also help ensure you're much happier with their new home. Our VR Design services here at Seiffert allows you to virtually walk through your new home before construction begins. This allows you to make changes in the design phase to significantly reduce delays and cost overruns.
Choose your contractors carefully. Every design needs someone to make it happen, and, next to your design professional, your contractors are some of the most important people involved in the project. Typically, you will find a general contractor, or project manager, whose job it is to coordinate all the other contractors. This individual has the skill set required to understand the type of work that must be done, and hires the subcontractors to make sure it's done well, and on time.

Your relationship with your contractor should be a meeting of the minds to help you get through what can be a stress process.

Stay on top of permits. Every city, or county, is required to authorize construction. The size and type of your project may require that you file for different types of permits. Your contractor will have an idea of what permits will be required and how long you may need to wait for approval. In many cases, they'll take the lead in helping you through the process. Keep in mind, depending on the size of your project, the fees can fall anywhere between a few hundred to a few thousand dollars.
Take your time selecting materials. Working early on with your professional designer can help you find the right materials to achieve the look you want while staying within your budget. Some items like cabinetry, windows, doors, countertops, and flooring may require additional time. Seiffert Building Supplies has the ability to work with you on all kinds of standard and custom building supplies to address your needs.
The Best Advice
Finally, be as patient and realistic as possible. There will likely be a few situations no one was able to foresee. Go into the project expecting the unexpected and know that, particularly in the case of a home renovation, there will be some upheaval. Life may be somewhat hectic for a little while but, in the end, your home building or remodeling project will be worth it once you're living in the finished product.