18 May

Latest Trends in Entry Door Styles and Colors

Entry doors are more than just a gateway into your home.  They are exterior accent marks, visible to all who pass by.  Interestingly enough, front entry doors are often the least used doors of a house yet they receive the most thought and attention when it comes to their design.  Today we're looking at trends from two perspectives.  First, choosing an entry door for a new home build.  Second, choosing an entry door during a remodeling project.
New Home Builds Staying with Traditional Doors
With new home builds, most of the homeowner's focus and resources are spent on interior projects such as kitchens, bathrooms, and living spaces.  That's not to say exterior projects don't matter, but they typically default to more general ideas.  In these instances, we are still seeing many old fashioned entry door styles because the concept is familiar to people and provides a classy look.  By old fashioned, we mean the dark brown, windowless doors with raised panels and a traditional knob.
Remodeling Project Doors More Trendy
This is where people really bring their creativity and personality outdoors.  After looking at their standard entryway for 10-15 years, homeowners are ready for something new and exciting.  The latest trends in the market are bright colors that pop as well as bulkier, regal door handles.  Just recently, we were involved in installations of a canary yellow door and a sky blue door.  These bolder appearances send a message to those walking or driving by about the personality of the owner.  It also sets the expectation from anyone coming into the house of what the interior will offer and what the owners are like.  When making such changes, owners should consider remodeling their window shutters and other exterior accent features to match the new door to further emphasize the appearance and maintain consistency.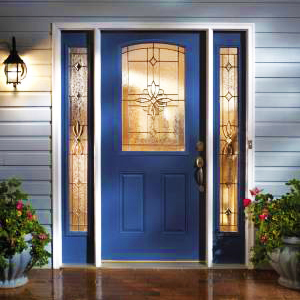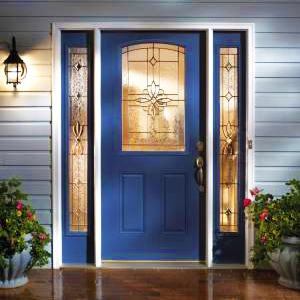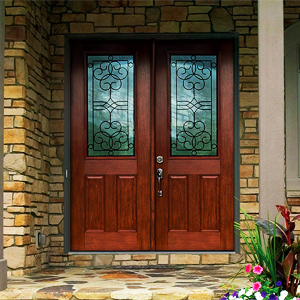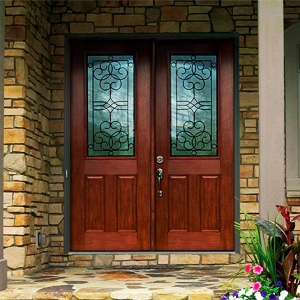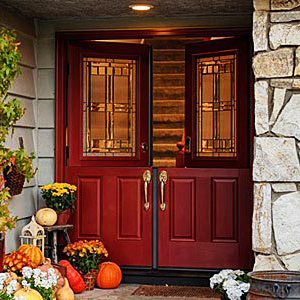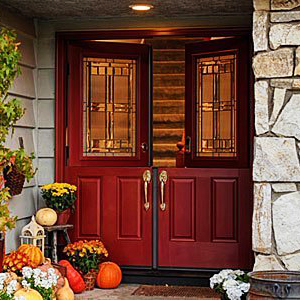 Now let's talk about energy efficiency.  The concept alone has been a growing trend in recent years across all industries.  Whether designing or remodeling a home, the front entry door can be a main culprit when it comes to air leakage over time.  It can also be extremely exposed to weather depending on which way your house faces in relation to local weather patterns.  In the past, consumers had to weigh the options of energy efficiency quality versus desired styles and colors.  With the recent emphasis on energy efficiency, now there is a minimum energy star rating by which doors are approved (it would be harder to find a door that doesn't meet the requirements). So you can make a decision based on style and color instead of worrying about how well the door seals to hold the heat and stands up against the wind and rain.  This is a big relief since newer, trendy doors feature custom windows and you wouldn't want to add such a design at the expense of your energy efficiency.
Overall, there's definitely a move toward more bold and personal designs and colors and away from drab, traditional doors. This is especially true on remodeling projects. You can go ahead and use your creativity and let your entryway door be a better reflection of your personal style.