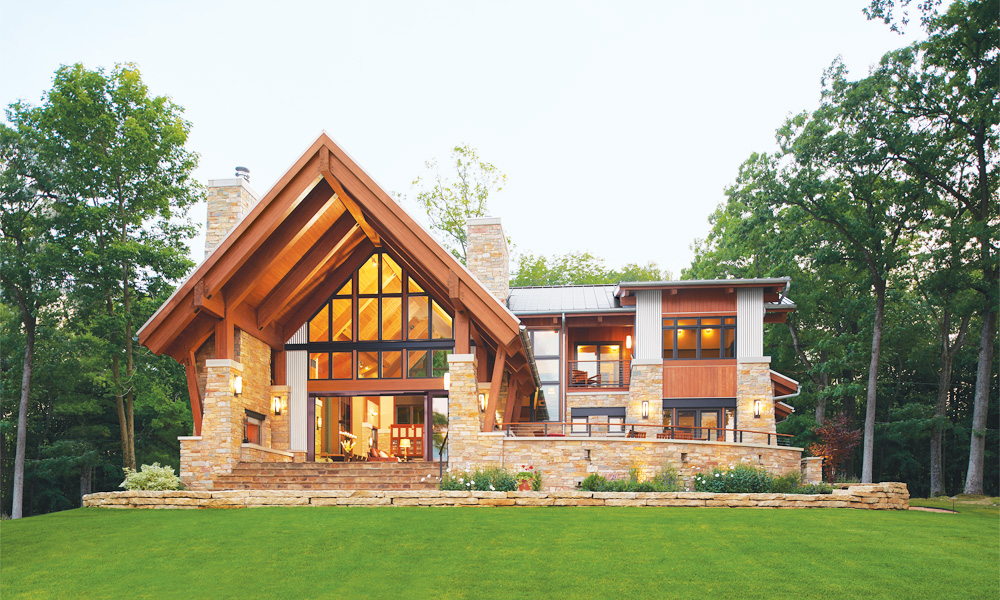 05 Sep

The Ultimate Home Building Checklist

Building a home can be an overwhelming project and, for many folks, that's an understatement. You aren't professional home builders and the decisions involved in creating your new home from the ground up can strain relationships and budgets. There are seemingly a million little things to consider as your home building project moves forward.

Assuming that you are not professional home builders, your experience is likely pretty slim when it comes to general construction and building a home. While professional home builders generally know what to anticipate, most current or prospective homeowners don't have the same experience. Here are a few of the things we've learned along the way that can help you get through the process.
Home Building Checklist
In order to stay as close to your budget as possible, and do so without cutting any corners, you need to be prepared for what lies ahead. Meet with our home designers and go over your ideas for your new home. Be sure to bring along this ultimate checklist. We would point out, though, that some of these items are for discussion with your contractor rather than us, your designer. Those contractor items are highlighted in red below.
The Basics
Make sure to consider such small, but important, details such as:
Outlet placement and number of outlets

Door direction; which way should they open
The width of hallways and entryways
Window placement to take advantage of natural light
Skylights

Strategy for underground pipes and utilities 

Storage (always plan a little more than you need)
Energy efficiency
Your Home's Exterior
Some families prefer to spend time outdoors taking advantage of those good weather months in Iowa. Make sure to allow for:
Outdoor outlets and spigots

A deck to accommodate entertaining (think big)

Outdoor lighting, including security lights and motion sensors

Walkways

Grill and furniture placement

Pool or hot tub areas

Designated vegetable or flower gardens
A Well-Designed Garage
Your garage is more than a place to park your vehicles. When designing your ultimate garage be sure to consider:
Overhead storage

Room for outdoor items, such as kids' toys and sports equipment, bicycles, lawn care items
Will the width and length of your garage accommodate larger vehicles
A small entry door to the outside so the large doors aren't the only external access
A Laundry Room to Love
Plenty of thought goes into a well-designed laundry room. Things to think about:
Add a utility sink

A floor drain helps is often popular in case of water leaks

Storage for laundry and cleaning supplies, iron and ironing board, mops and brooms
Mudroom or Breezeway
Transition spaces between outdoors and indoors are very popular.
If space is limited, consider combining your laundry room and mudroom
Install built in benches and storage for ready access to boots, gloves and other outdoor gear
Install a place to hang drip-dry items and jackets
Thoughts on Flooring
Flooring really comes down to your personal preference. Whether you're a hardwood, tile, carpeting, or combination fan, here are some tips:
Hardwood and tile are beautiful, but consider the noise factor. There are many options with similar appeal that can be somewhat quieter

In a multi-level home it may make sense to go hardwood on the main level and opt for carpet upstairs away from heavy traffic

If you're thinking long term, consider upgrading your carpet and padding. Stain resistant carpet on top of high-grade padding will last a long time
The Big Three
Ask any homeowner the most important room in the house and you'll generally get one of three answers. Home builders know this, so in order to end up with your ultimate dream home, pay special attention to these three areas.
Kitchen
This is often the number one choice of most important room. If your budget allows, pull out all the stops in your kitchen. Not only will you enjoy a dream kitchen but your resale value will go up. Go for:
Consider hardware and plumbing upgrades, like touch sensor faucets, to enhance functionality and appearance

Select your cabinet configurations to accommodate things like a wall oven, or double ovens and a large cooktop
Appliance garages and other special cabinet features can help keep your counters sleek and clean
Depending on your workflow and layout, you may want a sink in your island; especially if your cooktop is there

Run a gas line to the oven/stovetop areas, even if you prefer electric. This can help if you sell your home

Warming drawers are a nice addition
A separate space for a wine or beer refrigerator
Bedrooms
Bedrooms can all be in the same area, or same floor, or you can have a master bedroom separate from guests, and children, should you choose. But consider:
Closets! There never seems to be adequate closet space, especially in the master
His and hers closets, with shelving and hooks for accessories

In very large closets, extra lighting and electrical outlets may be warranted

Does your master bedroom have a designated separate area for reading, relaxing, morning workouts, or a desk
Are the windows strategically placed to allow space for beds and other furniture?
Bath
A bathroom is more than just a utility space. Today's homeowners want a little bit of spa luxury, especially in the master en suite. Think about:
Due to limited use, it may make sense to avoid a large tub in the master and opt for a large walk-in shower and smaller tub (or none at all). This is very common in newer homes.

Multiple shower heads at different heights

Taller vanities are another practical consideration
Wider (3′) bathroom doors will accommodate your guests who may depend on a walker, or wheelchair. This is true in other areas as well, and often applied to the entire main level.
Heated bathroom tiles are a great benefit on chilly mornings
Home builders understand that not everyone knows what it takes to build a home but that they'll want to be involved and watch it unfold. It's your home, so it makes sense for you to want to be engaged throughout the process. When it comes to the design of your home, you can trust Seiffert Building Supplies design professionals to help you bring your dreams of the perfect home to life.