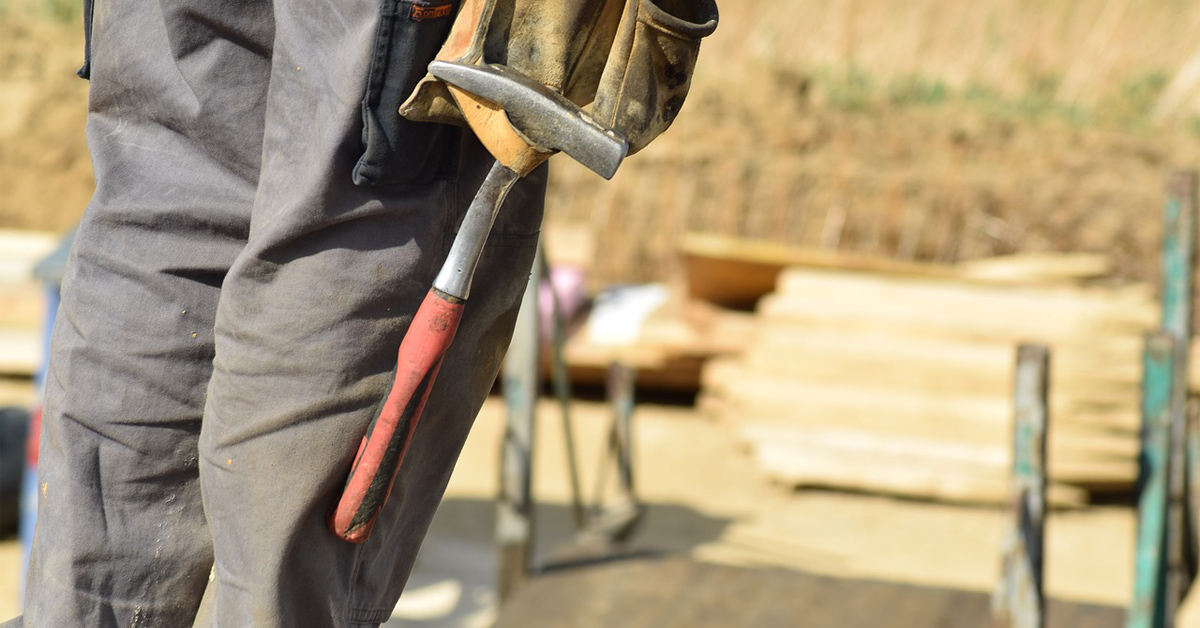 05 Mar

What You Need to Know Before You DIY

There's no greater sense of accomplishment than knowing you've built, repaired, or renovated something in your home all by yourself. The DIY culture that's evolving today lends itself perfectly to homeowners who want to save money, develop new skills, and earn the bragging rights that come with saying "Yeah! I did it myself!".

A wise man once said "A man has to know his limitations" (the same goes for women. No sexism here!) and never has that been applicable than when you set out to do it yourself. Before you DIY here are some tips and facts you need to know.
DIY? What You Should Know
Whoever said that if you want something done right you need to do it yourself probably wasn't into home renovation at the time. There are plenty of tasks and jobs that come with renovating a home that are easily DIY, and there are those that need a bit more skill than the average homeowner may possess. Planning and plotting repairs and reno's, home additions, and remodeling is your first step. 
How to Make a Plan
A comprehensive plan is key to a successful home DIY, no matter how small the job. Many homeowners will rush into a project without understanding all that may go into it. Sit down and strategically plot each step of the task before you. Consider all the stages of your project and what it will take to get to the end result.
Large scale reno's and DIY projects that will take longer than a weekend may require some professional input. You'll likely need to consult your municipality and file any necessary paperwork, pay for permits, and allow time for approval from the right authority.
It's always wise to consult an inspector before you begin, especially with add-ons, reno's and remodels. A professional will help you determine those tasks which are in your skill set, and those for which you need a pro. Seiffert Building Supplies can assist you with all aspects of your project, no matter how big or small. Our support team will help with design concerns, figuring out the supplies you need, and estimating costs. Contact us before you begin.
Gather All of Your Materials
Before you begin make sure you have all of the necessary materials for the job. The pros at Seiffert can help you determine just what you'll need. Nothing slows down the home DIY like needing certain materials and having to wait weeks for them to come in. Also, make sure you have enough, especially if you're working with flooring and materials that need to match.
You Don't Need to Do it All Yourself
Of course you want to save money, and that's a big reason you're doing this yourself. However, many homeowners aren't masters of all that needs to be done, and there are plenty of contractors in the Quad Cities who make their money cleaning up well-intentioned home fix-its. 
Know your limits before you pick up a hammer, and call on a professional. A DIY home project can be the ultimate learning experience, but you sure don't want to learn the hard way. Take your time and vet your contractors thoroughly. Don't be in a hurry just to save time, and don't g with the least expensive pro.
When You Must Go Pro
When you're planning and plotting your next DIY project be realistic about your abilities. Call on friends to help you, but understand when you need to call in the pros. Below is a list of those tasks that absolutely require professional, and licensed, tradesmen.
Electrical:

 

Other than replacing a light bulb, never do electrical work yourself. When it comes to the wiring in your home only a licensed electrician will do. Electrical fires account for roughly 51,00 house fires each year, and are the third leading cause of home structure fires, which is why most electrical work requires a permit and a professional.
Plumbing:

 

If you're renovating your bathroom, or adding any plumbing to your home, you will need to hire a licensed plumbing contractor. Just like electrical renovations, plumbing reno's also involve a permit and certified professional complete the work.
Heavy Demolition:

 

No matter how many times you've seen "demo day" on your favorite HGTV show, never take a sledgehammer to any part of your home. You and your buddies are perfectly capable of removing carpet, cabinets, countertops and light demolition of this nature. However, when it comes to the walls of your home you need a contractor who is experienced in structural demolition. Otherwise you could be looking at big bucks in damage repair.
Asbestos Clean-Up:

 

From the 1930's until the 1970's (and possibly after that-though not legally) asbestos was used in many home building materials because of it's heat-resistance and durability. Now, however, asbestos is a known carcinogen, linked to an aggressive cancer of the lungs. If your home was built in that era, or if you suspect asbestos, back away from the renovation until an inspector clears you. For asbestos removal you will require a professional. You don't want to DIY this task.
Expect the Unexpected
Everything will go according to your best-laid plans, until it doesn't. You will go over budget, you will go beyond your timeline, and you will likely need to chase down your professionals throughout your project. The best way to stay ahead of the unexpected time and budget drain is to review where you are on a daily basis, and plan ahead.
DIY jobs are often frustrating while you're doing them yourself, but when you bask in the glow if a job well done there is a mighty satisfaction.