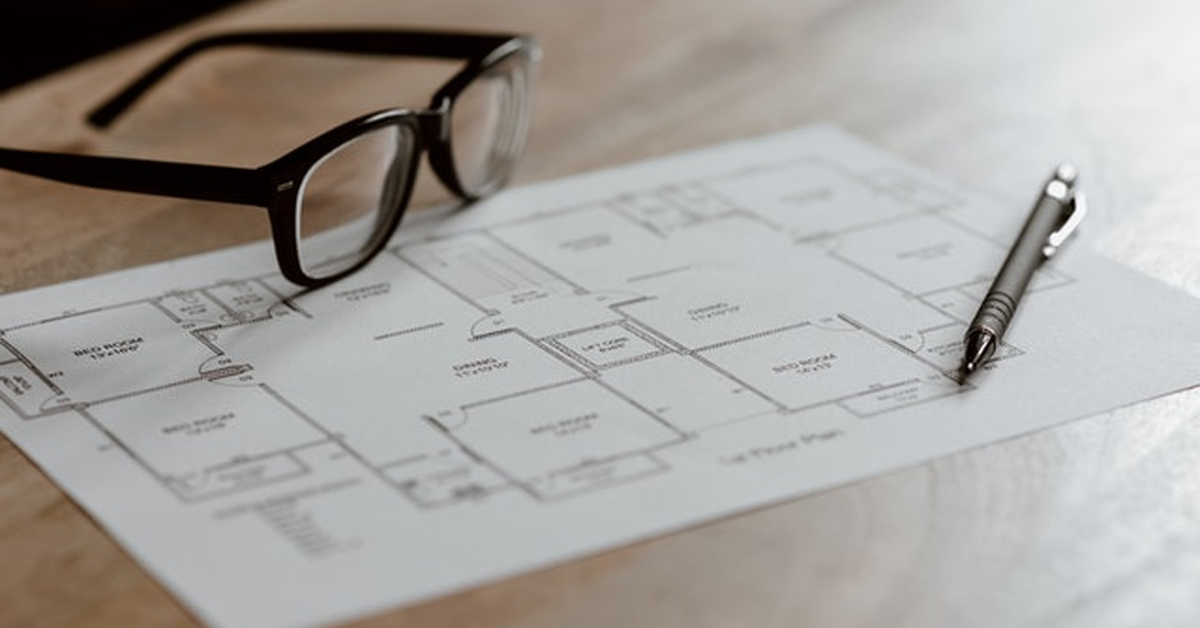 10 Mar

When to Consider A Custom Design

When you begin planning your next home you're faced with a lot of decisions. It's an exciting time and also a bit overwhelming. Do you find an existing home in an already-difficult market? Opt for a high volume home builder who has ready-to-go plans for your building site? Or do you go with a custom design that's built to your needs and specifications? 

Building a new home gives you many more options than seeking out ready-built homes for sale. If you have a generous timeline there are many more benefits to getting in on the ground floor, so to speak. Deciding between a custom design or a production builder's library of ready-to-go plans is a personal decision. But this is a decision  every new home buyer should pause to consider.
Custom Design or Ready-to-Build Plan
When you choose a home design that's part of a builder's portfolio of plans  you usually do so through a production builder. A production builder creates a community of homes, an allotment or subdivision, using a selection of floor plans with limited options for customization. The home and land are typically offered as a package and there are set "upgrades" from which to choose for your customization. While these homes are by no means "cookie cutter" they are quite similar to one another. Any customization usually adds to the price of the home.
A custom built home is a wonderful option for those who have specific ideas and must-haves regarding their home design. And it's ideal  for those who simply want their home to reflect their personality. Custom builds do have some requirements and there are certain factors you must take into consideration when working on a custom home design.
Consider the Lot
While designing and constructing your home is time and labor intensive one of the biggest considerations for a custom build is the lot. Before you even begin to design your custom home you will need to understand the parameters of the lot, such as aesthetics and what type of structure it can support. Depending on the location you may have guidelines to follow dependent on the municipality, whether you're building in an historic neighborhood or certain restrictions on square footage, etc.
The quality of the land factors in as well. You'll need to find out if you're in a flood zone, restricted wetland, how difficult it is to bring in utilities and whether you're on septic or sewer, for example It's a wise idea, if you're shopping for a lot for your custom build, to speak with a custom home design professional before you make the purchase. 
What to Consider Before You Choose a Custom Design
Obviously the biggest benefit of a custom home is that it's tailored specifically to you. In order to have a successful custom build you need to have an understanding of how you live your life today and your expectations are for the future. For instance, do you entertain a great deal? Mention that to your design professional when designing your home plans. Are you planning to age in place? There may be certain floor plans and materials to consider. Communicate your lifestyle and future plans to the designer. That way you can come together to build the house of your dreams. Here are some additional and especially important things to consider.
Plan Your Budget
Although some people see custom homes as a perk of the rich and famous it's possible for a custom design to be budget-friendly. When you plan your custom home according to your needs its easy to see that each dollar spent goes toward what you and your family really want. An existing home may have elements you don't really need or that don't suit your taste. But you're still paying for them. A ready-to-build plan will cost extra to customize in most cases and the customizations are often very limited. 
Lock in Your Design
Make sure you and your family are locked in to the final plans. Too many changes drive up costs, delay progress and cause the headaches you wanted to avoid by opting for a custom design.
Choose Your Builder Wisely
For most home buyers in the Quad City you chose to build a custom home because you appreciate the control you have over the process. Make sure your builder is easy to work with, understands exactly what you want and is willing to involve you at every key decision-making juncture. Communication is essential to the success of a custom build.
Be Patient
Any time you build a home, whether from a custom design or production builder's plan, there are bound to be bumps along the road. When you have an open and easy rapport with your builder you'll be kept abreast of the situation. Expect some delays, supply chain issues, inclement weather and the like. Stay on top of your builder during the lag time. Maybe there are other aspects on which they can spend that time. 
Choose the Right Design Service
Choose a design service with a tried and true track record in the Quad City area. Find a professional home design expert who employs cutting edge technology. One who is able to create the unique solutions you need to realize your dream home. 
The custom design experts at Seiffert Building Supply put your needs first when helping you design the custom home of your dreams. Contact Seiffert today and schedule an appointment to meet with our professional design team.