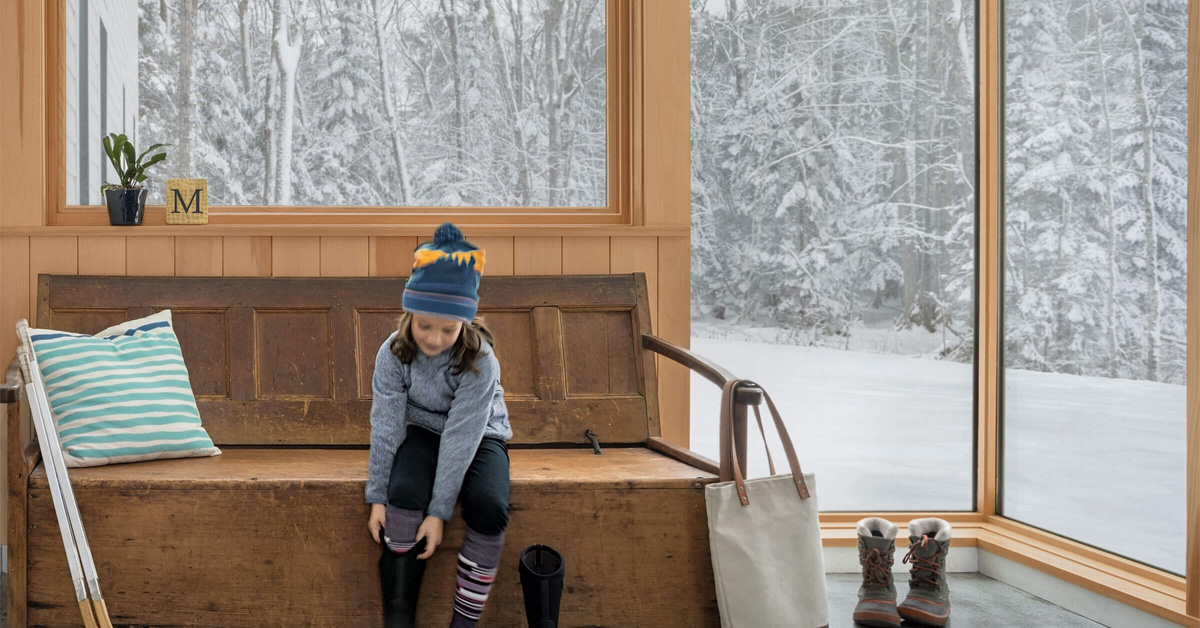 10 Dec

5 Things to Replace as Part of Your Fall Home Maintenance

Fall maintenance for homeowners is a necessary task. Over the busy summer decks take a beating, HVAC filters are neglected and windows and doors just don't seem all that important. As fall starts to wind down and winter blows into the Quad Cities its time to take a look at those items which need to be replaced before Jack Frost takes hold. 
Weather Stripping
Nothing frustrates a homeowner more than losing precious heat and letting in a frigid draft. That's why one of the most important things to replace as part of your fall maintenance is weather stripping.
Reducing air leaks in your home actually helps conserve energy and cut down on your heating costs. Even if you have weatherstripped around your windows and doors during previous fall maintenance, it will degrade over a few years time and no longer be effective. 
Replace the stripping around your windows and doors, also investigate around sill plates, joists, foundation and floor. Consider areas of your attic and basement. Even if these areas are not heated they may be allowing cold air to penetrate your home. For more on the areas of your home where you need to shore up leaks check out this handy guide from the Department of Energy.
Insulation
We all know heat rises and that's why you need to stay up to date on your attic insulation. Fall maintenance every year needs to include an assessment of your insulation. In most homes in Iowa, especially older homes built before energy efficiency standards were measured, large amounts of heat are lost through walls and ceilings. Replacing your insulation is key to keeping your home comfortable without breaking the bank.
If your home is drafty and the weather-stripping is up to date, or if the temperature in your home is uneven it's likely time to assess your insulation and replace as part of your fall maintenance. Over time and with extreme weather insulation becomes less effective. Your insulation, especially in your attic, can become damp and break down. If it's been more than 15 years since your insulation was installed it's time for you to replace it.
Deck Boards, Rails, Posts
For families who enjoy spending beautiful days-and evenings-on their outdoor deck when the weather permits, it's essential to make sure your fall maintenance includes shoring up any damage and replacing any unsafe deck boards or railing. That way you'll be ready when winter turns to spring.
Begin your deck inspection by sweeping and cleaning off any debris. That way you can get a good look. Here is how to give your deck a thorough dose of fall maintenance and know what needs to be replaced before winter blows in.
Inspect your entire deck for damage.
Assess deck railings for weak spots, loose boards.
Spot check joists for rot.
Examine deck posts.
Check for peeling paint.

 

If you have glass installed in your deck railings, assess for broken or cracked glass. For this one you will need to call on Seiffert Building Supplies for professional replacement.
For replacement boards, joists, and railings you can contact our professional project management team at Seiffert Building Supplies. We'll help you determine the best approach to making sure your outdoor entertainment space is ready for another season of "deck time."
Shingles
Fall maintenance on your roof is necessary to prevent leaks, which can pose a whole host of interior problems. A particularly stormy spring and summer and a windy fall take a toll on your roof, beginning with missing shingles. Examine your roof for shingles that are missing, askew or  appear warped. It isn't advisable, however, to climb onto your roof. Instead, armed with a pair of good binoculars, eyeball your roof from the ground. 
Should you see any missing shingles you will want to replace as part of your fall maintenance now is the time. Contact a roofing specialist and ask for an inspection to spot any further damage. You don't want to go into the snowy season without making sure your roof is protected.
Windows and Doors
New windows and doors are an investment, to be sure, but if you are thinking about replacing your current windows and/or doors do it before winter's chill invades your home. New windows and doors pay for themselves in utility savings in short order. They add huge resale value to your home and offer the biggest return on investment of any home improvement. Plus, they add significantly to curb appeal.
Seiffert Building Supplies is the Quad City area's leader in quality, affordable replacement windows and doors. We offer a full selection of exterior doors and highly efficient patio doors. Our premium energy efficient windows come in dozens of styles perfect for your home. For more on how you can add value and lower utility costs with new windows and doors, or for any of your fall maintenance projects, check out our full windows and doors website.