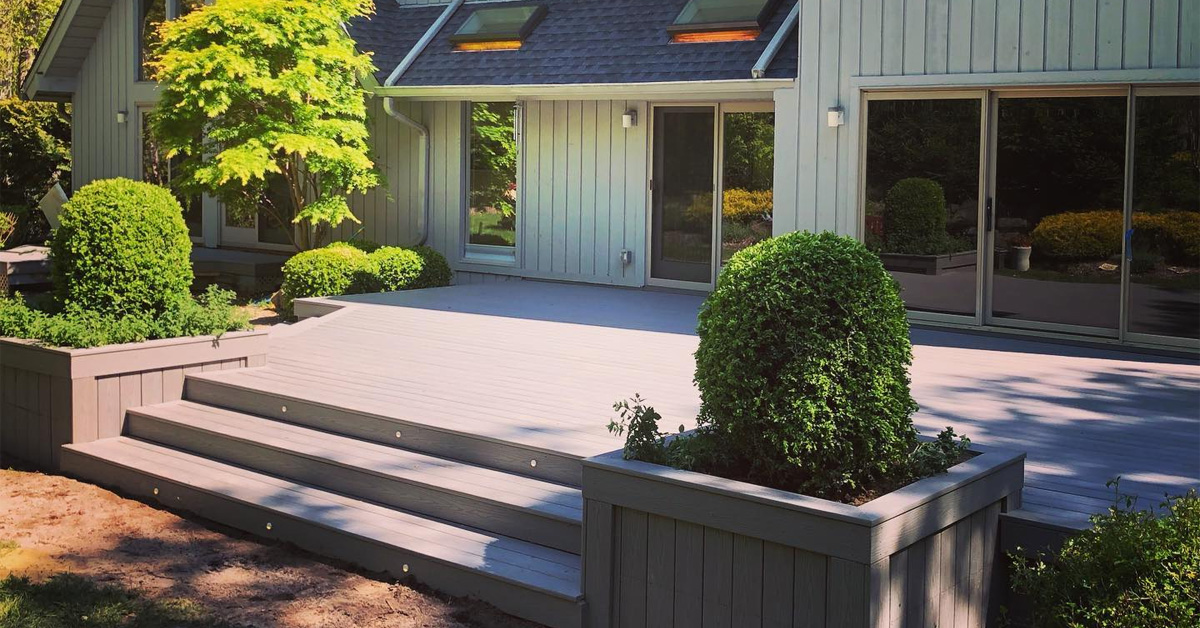 23 Jan

6 Backyard Building Projects You Can Do Yourself

Backyard building projects can transform your yard into the envy of the neighborhood. An enjoyable backyard is your own personal oasis, your escape from the world. It's a gathering place for friends and family to relax and spend time together. Your backyard is an outdoor living room-an extension of your home, and your style. 

Whether you want to simply dress up your backyard with window boxes, or a trellis, or you want to create a playground for kids (or adults), you can easily do it yourself. Even those with minimal experience holding a hammer and nails can complete a backyard building project with pride.
6 DIY Backyard Building Projects
These backyard building projects are offered for all skill levels. Always take the proper safety precautions and never take on a project that's beyond your skill set; especially one involving the use of power tools. And don't hesitate to contact the expert project managers at Seiffert Building Supplies for a little project advice.
Window/Flower Box/Planter Box
Woodworking novices, and pros alike can complete a lovely planter box to display brilliant flowers or plants, and add more color to your backyard. You won't even need a table saw if you order your boards precut to the desired size. Here are some easy to follow instructions to build your own window box.
Once you've built your beautiful window box you'll need to fill it with colorful blooms. Check out this list of flowers and greenery to complete this backyard building project.
Trellis/Privacy Wall
A backyard building project adds dimension and flare to your outdoor space. When you want to incorporate style that also offers a bit of privacy, a trellis is the ideal way to go. You can add a trellis to an otherwise plain-looking wall, build it into the edge of your patio, or outdoor deck, for more privacy, or create a freestanding trellis in your garden to provide support for climbing plants and flowers. The effect is stunning. A trellis makes an easy choice of backyard building projects when you follow these plans.
Raised Garden Bed
Creating the ideal garden space takes a great deal of time and patience. Ensuring the soil is rich and nurturing, finding the spot with the right amount of sunshine, making it easy-care, and easy to harvest those prizewinning beefsteaks is a lot of work. Or is it?
When it comes to backyard building projects, this one not only creates a low-hassle garden space, but allows for better drainage, gives you more control, and a longer growing season-very important in our area. Follow these plans and grow veggies that will be the envy of the farmers market this summer!
Picnic Table
Once you begin harvesting all of your garden produce, you'll want to invite friends and family to gather round and enjoy the fruits of your labor. A picnic table is the epitome of al fresco dining, and a fairly easy-to-do choice of backyard building projects.
You will need a little more power tool know-how for this backyard building project, but these plans are fairly simple-to-follow.
Porch Swing
Freestanding porch swings have become a very popular option for those wanting to furnish their outdoor living space. A custom-made porch swing is a source of pride and accomplishment for any experienced, or amateur, woodworker.
The outcome of this backyard building project can last for years, and provides a relaxing spot for you and your special someone to enjoy a summer evening. Here are some plans for the perfect porch swing.
Playhouse
What kid doesn't love a playhouse? It's a wonderful place to fire up the imagination, and spend hours of non-digital play. Even better, with just a bit of woodworking experience, and a long weekend, you can create a place your children will cherish. You can even involve your older children when you use these plans.
Create The Backyard You Want
It's not difficult to create a backyard that echoes your lifestyle. A place to celebrate with friends and family, a spot for your children to hone their imagination, a secret garden in which to enjoy your morning coffee, or evening glass of wine, can all be created with a little bit of sweat equity.