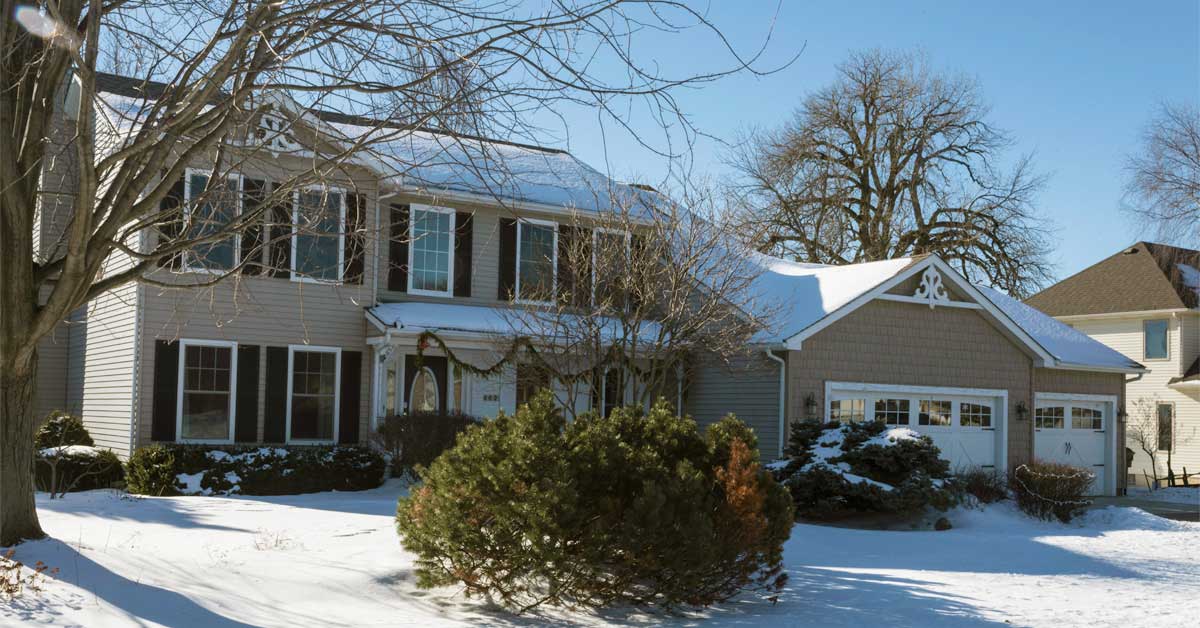 10 Nov

8 Signs Your Windows Need to Be Replaced

Sometimes the need for home improvement ads obvious. Other times that project seems to creep up on you. Like one day you're gazing out your window as the snow falls, cozy and warm inside your home. And the next season you're looking through foggy window panes and feeling a draft. Both definite signs your windows need to be replaced.

Your home windows offer you and your family a view of the world outside your door. They are protection against inclement weather and open to let in a gentle summer breeze on a pretty day. Windows also give your home immense curb appeal and brighten up the inside. With all that windows do for you don't hesitate when your windows need to be replaced. 
Eight Sure Signs Your Windows Need to Be Replaced
Before you discover you need new windows ASAP you should know the signs your windows need to be replaced. Here we offer eight sure ways to tell its time to upgrade to new windows.
1. Your Windows Are Letting In More than Sunlight
Windows need to be replaced when you notice a definite draft. According to the US Department of Energy not replacing old windows impacts your homes heating and cooling costs by as much as 30%. Looking for a sign this could be the case in your home? Touch the glass and notice if it feels cold. Do you feel a draft? It's time to upgrade to new windows.
2. Windows Don't Operate as Smoothly as Before
Are your windows difficult to open? Is it hard to close your windows? Do you struggle to lock them? When it's a chore to open, close or lock your windows that's a sign wear and tear have taken a toll. Not only is your home security threatened but your worn out windows place a burden on your HVAC and jack up your utility bills. 
3. You Clearly Hear Your Neighbors
When you can hear the noise outside your home with the windows closed then your windows aren't providing enough acoustic insulation. Double-pane and triple-pane windows provide excellent noise reduction but when the seal wears down form age air gets in between the panes. You'll begin to notice the outside noise is more evident when this happens. It's a sign your windows need replaced.
4. When You See Condensation
When the seal between the panes wears down moisture gets in and condensation forms. Anytime excess water enters your windows you'll notice the glass gets cloudy. You need to replace your windows promptly. The water vapor that gets in can make its way into the walls of your home and cause mold and damage.
5. Your Window Frames Deteriorate
Because your window frames are exposed to the elements they take a beating over time. When they begin to deteriorate and show obvious signs of damage. Rain, snow, ice, intense sun exposure and even insects can cause damage to your window frames and when that happens there is really nothing else you can do. Your windows need to be replaced.
6. Your Utility Costs Are Going Up
We all know utility companies raise their rates all the time. However if you notice your bills going up without any increase on their end you need to look at your windows as the possible cause. Windows that are drafty or cold/warm to the touch let out too much of your comfortable inside air. This causes your HVAC to work overtime which not only costs you more in utilities but also places a lot of wear and tear on your HVAC system.
If your windows are more than a decade old you're probably experiencing significant energy loss. Upgrade to new, energy efficient windows and you'll see immediate savings.
7. You Spend Far Too Much Time on Maintenance
Of course you need to clean your windows, inside and out, from time to time. You also may need to lubricate the components so your windows are easy to open and close. But if you find you are spending time caulking around the window frame and replacing weather stripping on a regular basis then it's likely your windows need to be replaced.
8. You're Planning to Sell Your Home
If you're planning to sell your home replacing your windows improves your homes value tremendously. Nothing gets a home buyer more excited than new, energy efficient windows. Not only are new windows among the top requests realtors hear from clients but they add tremendous curb appeal. And the return on your investment is outstanding. New windows add thousands of dollars to your market value and pay off up to 85% of your initial investment. 
Do Your Windows Need to Be Replaced? Contact  Us
When your windows need to be replaced go to the Quad Cities' best source for new, energy efficient windows, Seiffert Building Supplies. We have a full selection of wood, vinyl and fiberglass replacement windows in dozens of styles to suit your home. Contact the professionals at Seiffert Building Supplies today and let's upgrade your windows.