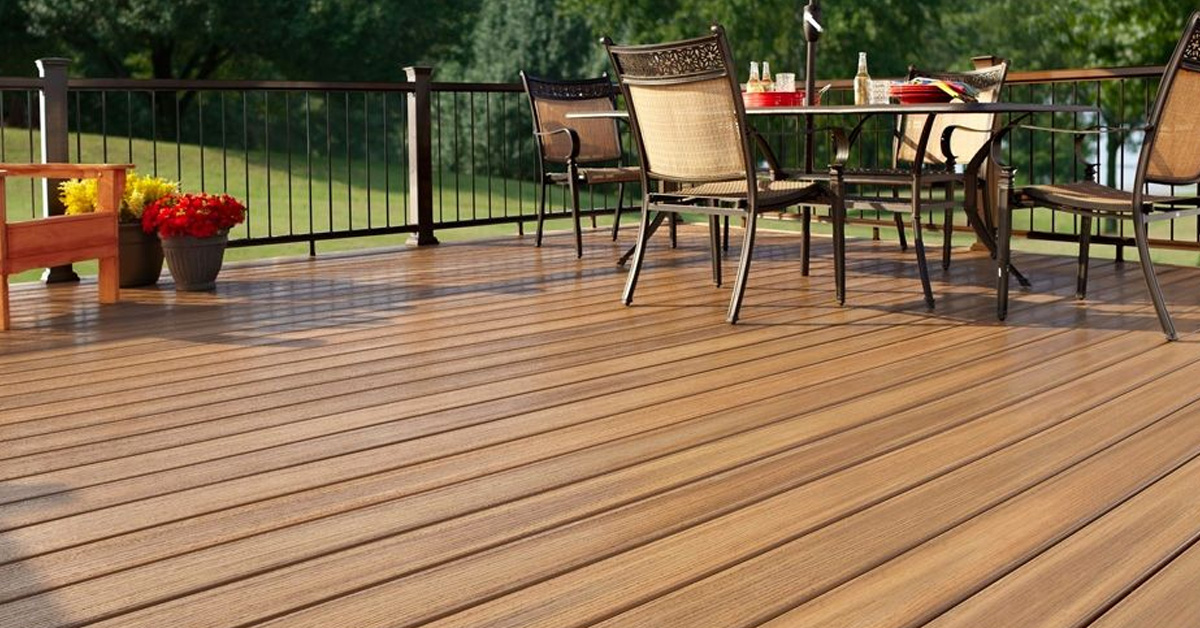 25 Jun

Is Composite Decking Worth the Investment?

If you're in the market for a new or replacement deck, you may be wondering if composite is worth the investment. Composite does carry a bigger price tag than traditional treated wood or cedar deck materials. Some types of composite decking also weigh more than wood, so additional support may be required. Also, while composite needs less maintenance, plank repair and replacement can be a little more tricky depending on the installation.

With that said, homeowners who opt for synthetic wood are thoroughly sold on the benefits of this man-made material over natural wood product. The look and feel of composite decking is so close to the "real thing" that it's often hard to tell the difference. Composite materials are friendly to the environment as they offer a use for scraps and wood particles that would otherwise be left to trash. Ultimately, composite's little-to-no maintenance requirements are by far this products biggest selling point.
What Exactly is Composite Decking?
They primary ingredients that make up composite decking are plastic and wood. Depending on the brand, the exact "recipe" for this man-made material varies slightly. Both the plastic and wood materials used to create the synthetic components are sourced from recycled building and consumer cast-offs, which gives composite an eco-friendly edge over natural wood.
Sawdust, wood scraps, and wood fiber are mixed with other raw materials and melted. The composite slurry is then forced through a mold, or die, giving the final product its lumber-like shape and appearance. Depending on the brand and type of product you choose, the boards are typically wrapped in a polypropylene shell on three sides. The shell is bonded to the board for a seamless, finished look that provides decades of protection against fading and UV damage, as well as everyday wear and tear, stains, and spills. 
Professional Installation
According to your skill level, you may choose to install your composite decking yourself. Don't be ashamed to opt for professional installation. While you may pay a bit more, the peace of mind you get from knowing your deck is properly installed is worth every penny. For help in understanding what's involved in the installation of your composite deck consult with one of our project support professionals.
The Benefits of Composite
The upfront investment seems substantial when compared to traditional wood decking materials. A closer look will often show the long-range advantages outweigh the cost. For instance, the usual maintenance involved in keeping your outdoor living space in tip-top shape doesn't factor in with your composite deck. You won't spend your weekends stripping, sanding, sealing, replacing boards, and all the other tasks necessary to maintain a wood deck. Best of all, your deck maintains it's color for decades.
The return on investment with manufactured synthetic decking is quite substantial. In many cases a new composite deck increases property value up to 70 percent. Your new deck has already paid for itself!
Families also love composite for its kid-friendly attributes. Your new deck is slip resistant and won't splinter.
One of the biggest benefits of composite over wood is the way your deck looks after a particularly brutal winter. When the snow melts and debris is swept off, you'll find your favorite summer spot ready for company. This decking material isn't just beautiful and low maintenance. Its strength will amaze you.
Minimal Care Required
While a new composite deck is virtually maintenance-free, there are a few tasks necessary for maintenance. Moss and mold, those tenacious invading fungi, grow anywhere. Make sure you clean your deck and prevent moss and mold from building up. Composite won't rot like wood, but it's still a good idea to get rid of moss and mold right away. 
It's Up to You
Ultimately, investing in composite decking is your decision. Durability and very low maintenance may not be a selling point for you. However, consider how much more time you can spend relaxing on your deck when you invest in composite. It can be a little more difficult to put a price on that.