26 Apr

Cool Deck Product Ideas You Need To See

Posted at 19:07h

in

Decks

A deck is a place to make your own.  It's your outdoor domain.  You can design your deck to host a party or to enhance more of a tranquil space.  Every year, manufacturers are offering new wood and composite products in diverse colors as well as figuring out ways to hide the screws fastening the decking together.  Choosing the look you desire and giving off the perception that your deck is a single, smooth surface is a great way to start making the area yours.  But what else could you do to truly personalize you deck?  We've got a few ideas to spark your imagination!
Built-In Hot Tub
One of our customers had the clever idea to build a hot tub directly into the middle of their deck. Just a couple weeks ago we discussed how built-in sinks were trending upwards as opposed to drop-in sinks – this is a similar concept, but on a larger scale.  To really optimize the design, they also built benches on opposite sides in addition to a privacy fence.  The whole project was created just using decking products.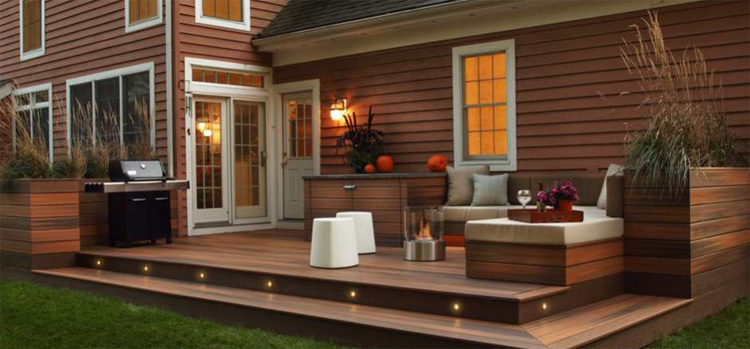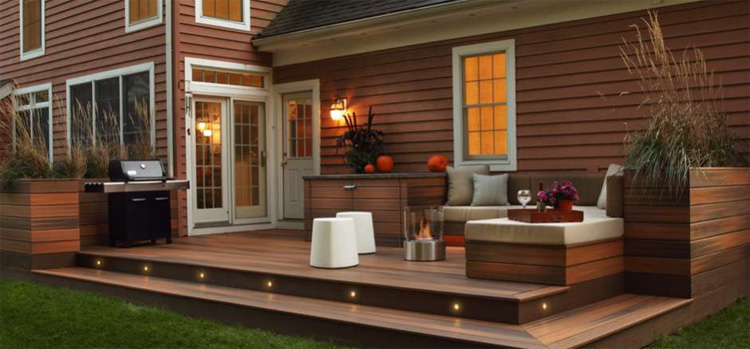 Railing Systems
Aluminum railings have plenty of structural integrity without looking bulky or requiring huge posts.  Many finishes are also powder coated, which allows you to pick from a wide range of colors and textures.  The coolest aspect of the aluminum railing system is that it often comes as part of a full kit. This means you have the option to install some neat accessories like post cap lights so your deck will still be the place to hangout during the evening hours.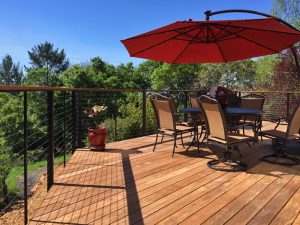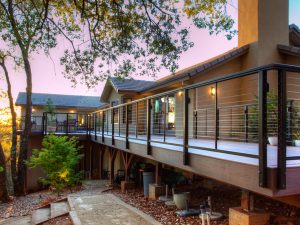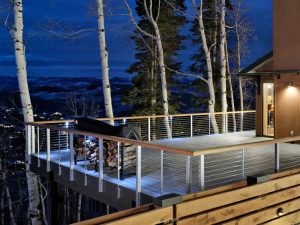 Planter Boxes & Fire Pits
Now, having plants outside on a patio isn't a groundbreaking idea.  However, have you considered using lumber to build some planter boxes instead of simply plopping down a few pots here and there? The same technique could be used to build a welcoming fire pit for all of your guests to sit around.  Whether you're filling the center of the boxes with soil or stones and sand, the lumber exterior promotes a consistent overall look.  If you use lumber of the same color and design as your decking, then the planter boxes and fire pits will appear as if they're continuations of the deck.  They'll belong there and complement the design instead of being obvious, stand alone additions.
The most important thing to remember is to make your outdoor living space your uniquely yours.  Don't be afraid to get creative when customizing your deck and take advantage of all the new products that can help you with customization.