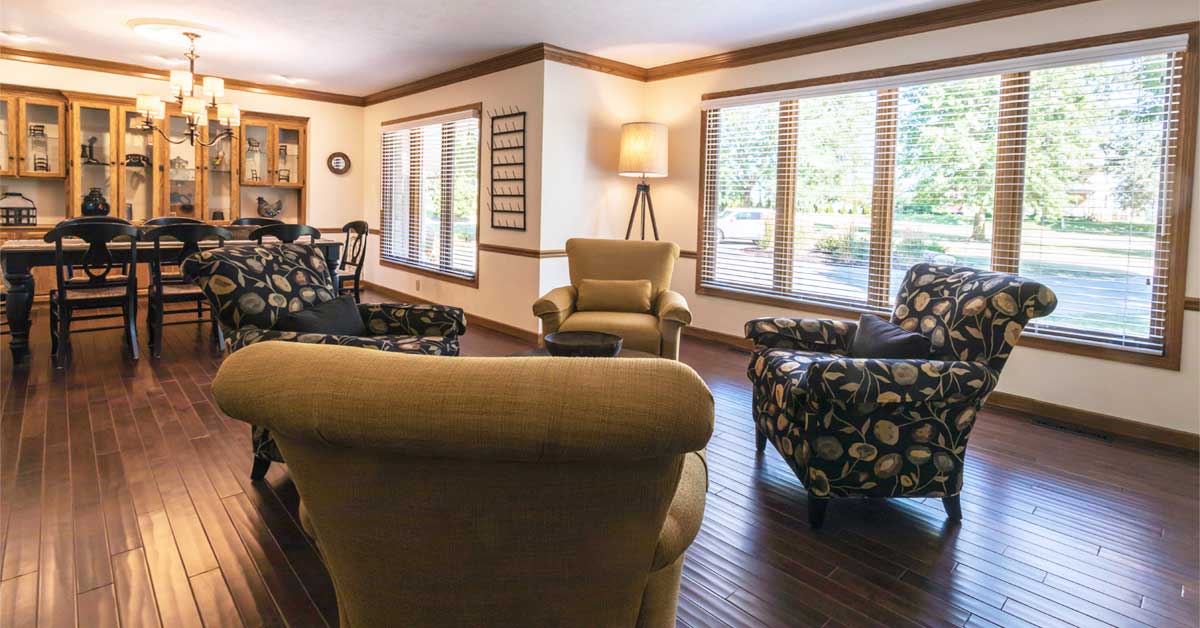 28 Sep

Discover Wood, Fiberglass, and Vinyl Window Options for Your Home

If you're in the market for new windows for your home you may find yourself overwhelmed by the many different types, materials and prices. The main window option when considering new windows is the material. You can choose from a selection of many different window options when considering materials but the three main window materials are wood, fiberglass and vinyl. All three have their benefits.

To help you make the best decision for your new windows we offer this overview of window options for materials from which to choose. As with animator purchase you want to understand the advantages and disadvantages of specific window materials. Ultimately it comes down to affordability, durability, energy efficiency and personal style. 
Wood, Fiberglass and Vinyl Window Options
In addition to the window options for material you'll have other things to consider such as glass types and insulating properties. We live in a full four seasons climate here in the Quad Cities and that means you're windows will be subject to the heat of summer and frigid temperatures of winter, not to mention spring storms and fall's gusty, chilly breezes. You want your windows to protect the comfort inside your home and remain durable throughout mother nature's mood swings.
The style of your house may also have some bearing on your window options and what you choose. But in most cases the "big three" of wood, fiberglass and vinyl adapt to any house design. Here we offer a more detailed look into the materials for your window options.
Wood
Wood is the classic material for windows. It's been around for eons and isn't going anywhere. Wood is a natural product, has a certain charm to it and it's easy to customize to your particular home. Wood also has natural insulating properties. It's the number one choice for older homes, mainly for the aesthetic.
The downside to wood is the upkeep. If you want your wood windows to last you do need to maintain them to some degree. Especially in areas of the country where the weather is extreme. Also, depending on where your window is facing it may suffer sun damage. Humid conditions can cause mold and mildew that may damage your windows as well. The best way to prevent any degradation to your wood windows is by sealing them with a wood sealant and paint.
Fiberglass
Fiberglass windows stand up to weather extremes and require very minimal maintenance and upkeep, especially when compared to wood. You can find fiberglass window options that mimic the natural appearance of real wood if you like. As far as energy efficiency and insulating properties, fiberglass is a champ. Fiberglass comes in a variety of colors and is extremely durable and long lasting. Fiberglass looks good outside and inside your home and as far as window options go this one is gaining in popularity in our region of the country.
This window material is a bit more costly but you will get a return on your investment due to fiberglass energy efficiency and the fact that fiberglass windows last a long time. The colors tend to fade a bit over time but overall this is a highly rated window material.
Vinyl
Vinyl windows are very popular among homeowners in the Quad Cities. Compared to other window options vinyl is impervious to UV ray damage. It's highly energy efficient. In fact, these Energy Star rated windows can save homeowners an average of 12% in utility costs. Vinyl windows require very little maintenance to keep them looking good and performing as they should.
Vinyl windows are durable however they may suffer storm damage in the event of an unusually harsh storm (hail, blowing debris and so forth). Intense heat and harsh temperature changes may cause warping in some lesser quality vinyl window options. Vinyl can't really be painted but they come in a variety of window options for color and style. 
There you have it, our comprehensive information on the material for window options for your home. Whatever you choose know that new windows make a huge difference in your utilities and your home's curb appeal, not to mention your utility costs. If it's time to replace your windows you won't regret it.
Seiffert Building Supplies: Your Window Options Experts
Whatever you choose from these window materials you can trust Seiffert Building Supplies to help you. We've been serving out Quad Cities neighbors for over a century and we take pride in our windows-wood, fiberglass or vinyl. We carry a full line of Marvin wood and fiberglass window options. Marvin is one of the most trusted names in windows. And our vinyl selection is equally as grand with windows by ViWinTech, an innovative and trusted vinyl windows expert. So, if your in the market for new windows contact Seiffert Building Supplies today.