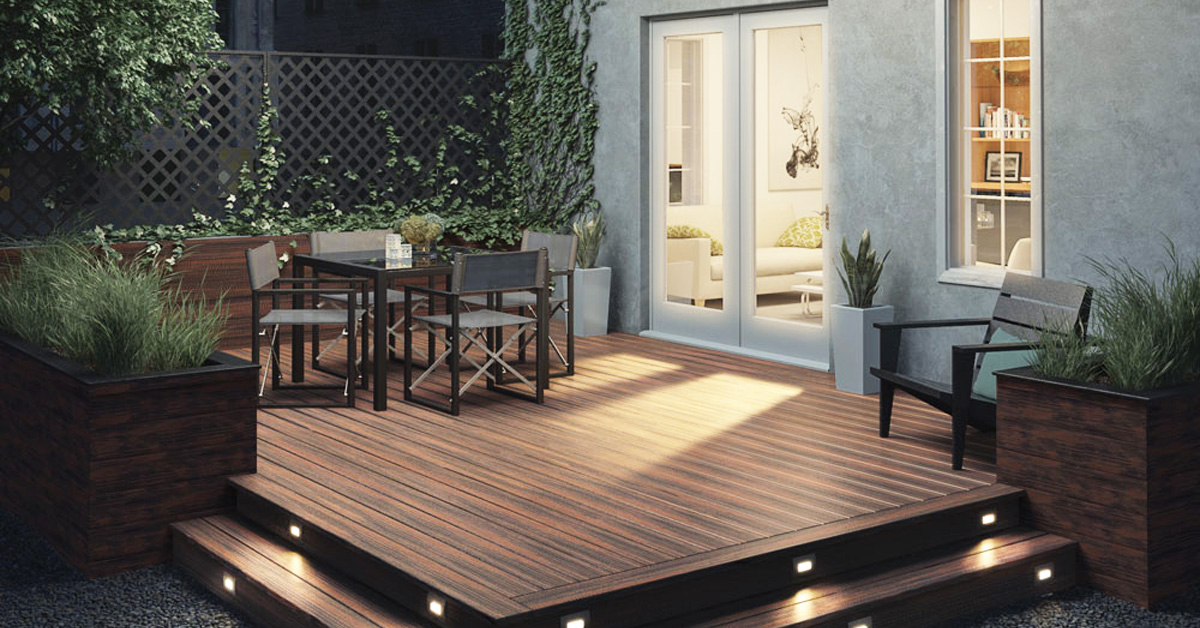 29 Sep

Popular Accessories for Your Deck Upgrade

Deck accessories can add that extra bit of detail to take your deck to the next level. Maybe you have an old deck and are thinking of a bit of an upgrade? Are you using your deck enough and are looking for ways of making it more attractive to the family?

Here at Seiffert, we know that a deck is a beautiful resource for entertaining in your home. It can be the perfect spot for watching the sun go down or for a family barbecue. The more you use the deck, the more you should look after it and add accessories to enhance the spot.

There are a number of personal touches and accessories that we see on many of our best projects. The nice part is that they don't even have to be expensive. Here's a short list of our most popular items and what they bring to your project.
Lighting brightens up the deck area
Railing can add style and safety
Plants can add to the outdoor feel
Lighting brightens up the deck area
Many people only use their deck during the day. Those people are really missing out on the relaxing nights of sitting outside in the summer and fall. Often people don't venture onto the deck at night because it is too dark.
Adding some lighting will brighten up the deck area and make it more inviting. In many cases, you won't even need to run a lot of wiring or find an outdoor power source. Solar lighting is very popular and easy to install and the range, quality, and style of solar lighting available give you plenty of options.
Most solar lighting stores power for up to twelve hours so they'll keep things lit up deep into the evening.
Railing is both safe and stylish
Railing is a must to meet safety standards in most areas and an essential part of your deck components. With today's railing options, though, there's no need to compromise style for safety.
There is an amazing variety of railing materials, styles and colors that you can choose from. Depending on your project needs, you can choose anything from wood, you aluminum, to cable to glass and a variety of styles that combine these materials.
For a little extra styles or safety, you can also add gates, ramps, post covers, drink surfaces and many more accessories in a wide variety of colors. The only real limits are your budget and your imagination.
Plants add natural appeal
Mixing in some plants is a great way to add both greenery and color. It is amazing what the addition of a few plants can do to a deck area. The color and scents make the place even more attractive, and the greenery throughout the year adds a special appeal.
Adding planter boxes and hanging plants can bring the outdoor beauty right onto your outdoor entertaining area. This is a great way to enhance your space and create an even more relaxing space. They can be a great conversation piece, too.
Your deck should fit your style
Whatever you do, make sure your deck is a reflection of you and a place you can feel at home with family and friends. There are plenty of accessories to personalize it and many of them won't put your budget in jeopardy.