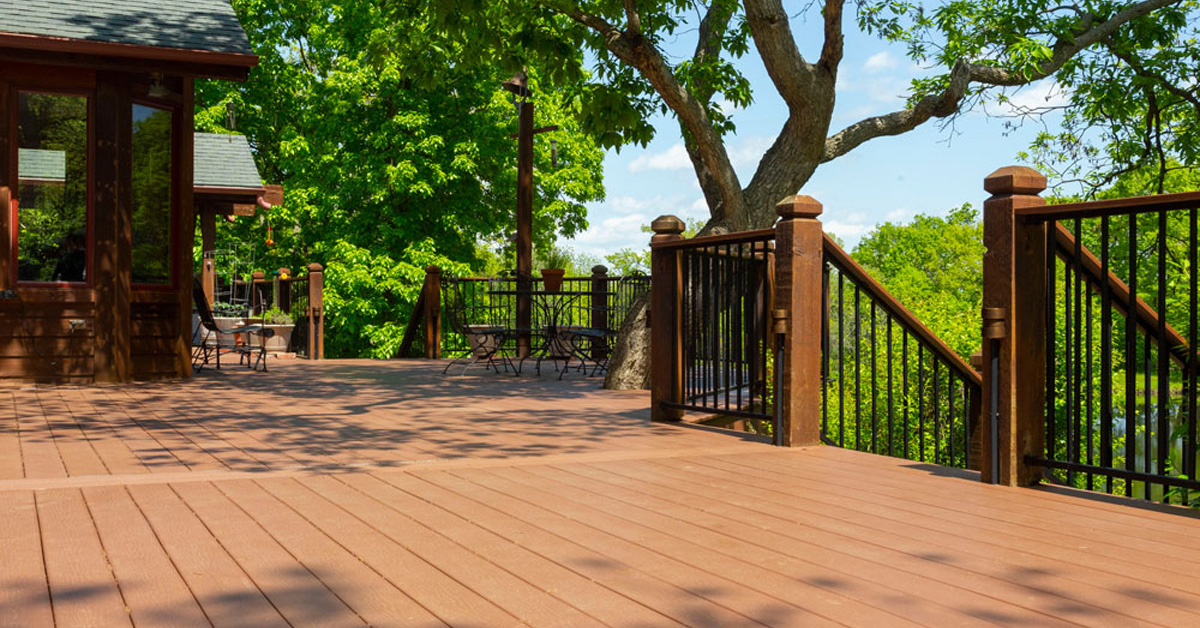 15 Oct

Pros and Cons of Composite Decking

Composite decking is a popular choice for many modern decks. If you are thinking of installing a new deck or upgrading from an old one, composite decking is worth a look.

What exactly is composite decking? It is a wood-like material in appearance, made of a mix of plastic and wood fiber. The material is environmentally friendly and is the fastest growing choice in decking at the moment.

When thinking of any new material, it is a good idea to know its pros and cons. Composite decking has both, and for the consumer, they need consideration. Some pros and cons of composite decking may depend on where you live and what the climate conditions are in your area. Others come down to personal choice and what you are looking for in a deck.

Included in this post on composite decking are:
The pros of composite decking – why you should invest.
How the cons may affect your decision making.
Let's take a closer look at each point.
Composite Decking Pros – Why Invest
A quick look at the pros of composite decking should help you decide on using it for a project.
Weather-resistant: Obviously, the deck is going to be outdoors, all year round. The weather resistance of the composite is very high. It can withstand rain, low temperatures, and high winds. Summer sunshine will not dry out the deck nor cause the color to fade.
Stain-resistant: Like weather resistance, keeping the deck clean is easy with composite. It is highly stain-resistant, and most spills wash or wipe off with little trouble.
Color Choices: Adding color to the mix is a big benefit of this decking material. You can choose from a variety of colors and match to your house and garden design in the process.
Low Maintenance: There is no need for staining and sealing, which you would do with a wood deck. The composite does not splinter so you will not be sanding and repairing it each season. Often a good clean with a power-washer keeps the deck looking great.
Composite Deck Cons – Reasons to Go with Wood
A look at the cons will be a benefit before making up your mind.
Shade can be a problem: Composite decking can attract mildew. In shady areas, mildew and mold can take hold if the deck is not cleaned regularly. If you have a warm but damp fall, this may be a significant problem.
Avoid Low Quality: Some composite decking on the market is cheaply made. It may look good when you install the deck, but it quickly deteriorates over a short time. The lack of quality may become apparent and the deck becomes slippery in places. Always choose quality over a cheaper product.
Stability: This is generally a problem with cheaper composite decking, but it can happen at any level of quality. The composite sags in places with wear and a lot of use by the family. If you care for the deck and replace weaker boards, you can get around the problem.
Heat: This is common with most standard and even premium composite decking. In the hot sun, it can become extremely warm to walk on for people and pets. There are some lower heat options but they're still usually hotter than wood.