07 Jun

Remodeling to Create an Open Concept

Have you ever thought about knocking down walls to make a room bigger? If so, you're not alone. Many people are looking to open things up in their existing homes. Creating open spaces and expanding rooms are definitely among the biggest home remodeling trends in 2017, but homeowners don't always realize how complex it can be.
Planning Your Open Concept Remodel
Knocking down a wall to remodel isn't always cut and dried. In some cases, a load-bearing wall is involved. To figure out what you're up against, you first need to understand how your existing structure is built and supported from the foundation all the way up to the roof. This typically means having a contractor or professional come out to assess the structure.
Once you have that information, you can calculate the size of the beam that will be required for the deconstruction.  What many people, sometimes even contractors, forget to consider, however, is how each end of the beam is going to be supported through the existing structure down to the foundation.  It's not uncommon to be able to size a beam to span the opening, only to have the beam or wall in the basement not be designed to support the point loads being applied from each end of the beam above.  Your goal was to knock down a single wall, not bring the whole house down.
Okay, so it's fair to concede that the house isn't going to come crashing down overnight.  But, over time the structural integrity will be at risk.  At times a structural engineer will even need to be involved to really insure the process is done appropriately and in accordance with building codes.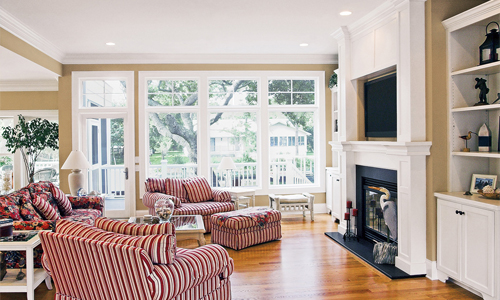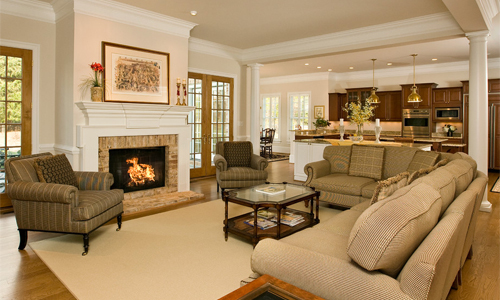 Supporting the Beam
One technique to consider is installing a vertical post to help support the beam.  You may have your heart set on a wide-open floor plan, but any extra support you can provide will greatly strengthen the structure.  A vertical post doesn't have to be an eyesore either.  If you anticipate the need for one, then you can cleverly work it into your design.  Weigh your options and certainly consult an expert before making any decisions.
Pursue Your Open Space Ambitions
Our goal isn't to scare you into foregoing your latest remodeling dream.  We simply want to make sure you don't miss the crucial details.  Opening up dining areas and transforming living rooms into large entertaining spaces are popular trends. Just remember that anything worth doing is worth doing right!