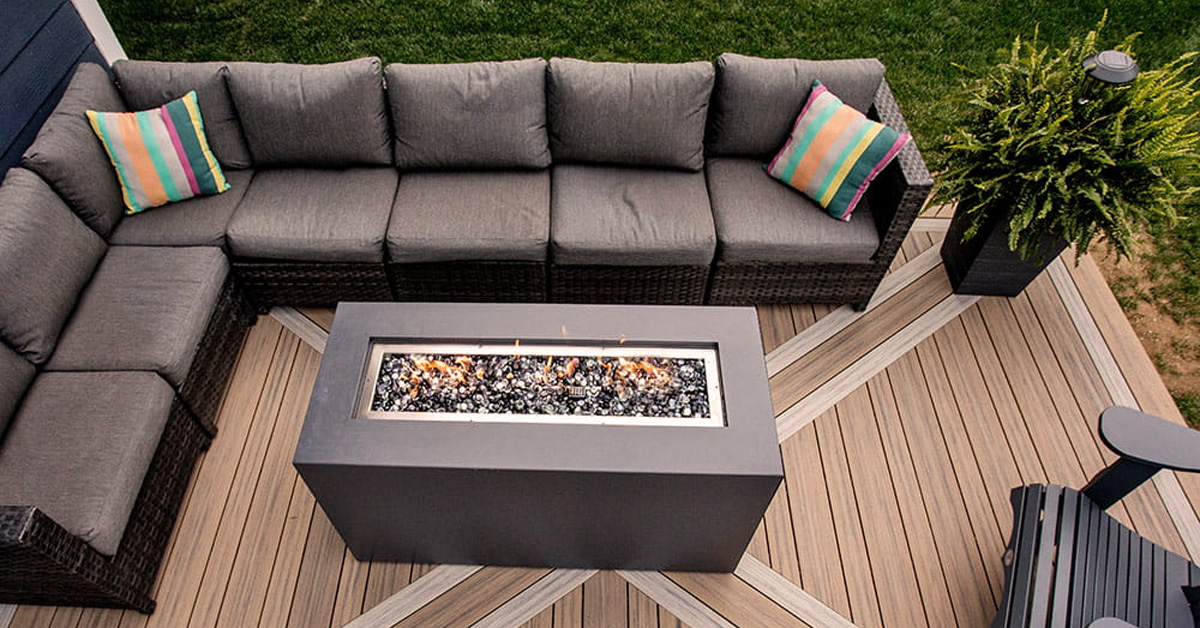 12 May

Upgrade Your Backyard This Season With These 5 Features

When you upgrade your backyard you're adding a lot more value to your home than you may think. The pandemic seems to have homeowners everywhere reimagining their outdoor space. When the weather permitted many in the Quad Cities found that functional outside space turned into an extension of the home's interior. 

Socially distant neighborhood gatherings became a popular way to get through those difficult times. Sipping your morning coffee on your deck or patio helped you feel less cooped-up and what better way to end a digital learning day with your kids than to turn them loose in the yard and perhaps enjoy a nice cool drink while you catch your breath.
Five Features to Upgrade Your Backyard
People in the Quad Cities and around the country are taking stock of their glorious outdoor spaces, big and small, and thinking of ways to amp up the enjoyment and still get a return on investment should they decide to sell. Here are some of the five most popular ways you can upgrade your backyard and add value to your home.
An Outdoor Fire Pit
An outdoor fire pit is one of the easiest ways to upgrade your backyard today. And you don't need anything beyond basic skills to DIY an outdoor fire pit. You could begin your project in the morning and spend that evening sitting back and admiring your handiwork.
If you want to upgrade your backyard with something a little more extravagant a fire pit installation complete with patio surround is ideal. Your return on investment is about 70% for a fire pit and it's a great place to socialize or just sit awhile and relax. 
Large Deck, Private Porches and Stand-Alone Structures
Typically when the weather is good in Iowa local residents like to soak up every minute. If you have the room upgrade your backyard with additional areas to do just that. Add onto an existing deck or porch or add a deck or porch to your home. Homeowners these days are valuing their privacy more and more. Why not add a small cozy porch-for-two or balcony off the side of your home? 
Gazebos and patios with pergolas are also a popular choice among homeowners. Upgrade your backyard with a screened in gazebo or provide some shade over your patio with a pergola and some artfully placed plants for added privacy.
Upgrade Your Backyard With an Outdoor Kitchen
Once reserved for the Malibu elite, the outdoor kitchen is now mainstream and offers the "wow factor" you want when you upgrade your home. It's essential to ensure a functional space however. You'll want a  roof for protection from afternoon sun or heavy rainstorms, a ceiling fan for comfort and ventilation, a fire pit or fire table for warmth in cooler weather and a storage area for grill accessories and any other accoutrements you need. 
Making the investment in an outdoor kitchen means you'll want to ensure you'll use it three out of four seasons. Before you upgrade your backyard and dazzle your friends and neighbors with your new outdoor kitchen speak with a professional designer and go over your options. 
A Swimming Pool
There was a time when home buyers turned tail and ran if they saw a swimming pool in the backyard. That's no longer the way to is. Homeowners are spending more and more time enjoying their own space and one of the better ways to have some fun is when you upgrade your backyard with a swimming pool. 
Today's pools are far less difficult to maintain then a generation or so ago. Even the above-ground pools today are much more efficient and look much nicer than in prior years. And you can construct a deck around your above-ground pool to increase the visual appeal.  
Dedicated Outdoor Living Space
A patio, deck or stand-alone structure is a great place to hang out and visit or gather with family but a dedicated outdoor living space is truly a great investment. Replace your wood deck with a composite deck and put a roof over the space. You can add a ceiling fan, a sound system, some nice customized seating areas, a place to store your cushions in case of inclement weather. Add a rug and some lighting and you have a living area outside of your home; a place to curl up and read a book, spend time with the family or sit down, open your laptop and get some work done-if you must. 
How Will You Upgrade Your Backyard?
Thinking outside of the box-or house-allows you to reimagine your outdoor space. The backyard isn't just for swing sets anymore. How will you upgrade your backyard? Contact Seiffert Building Supplies today and let's get started!