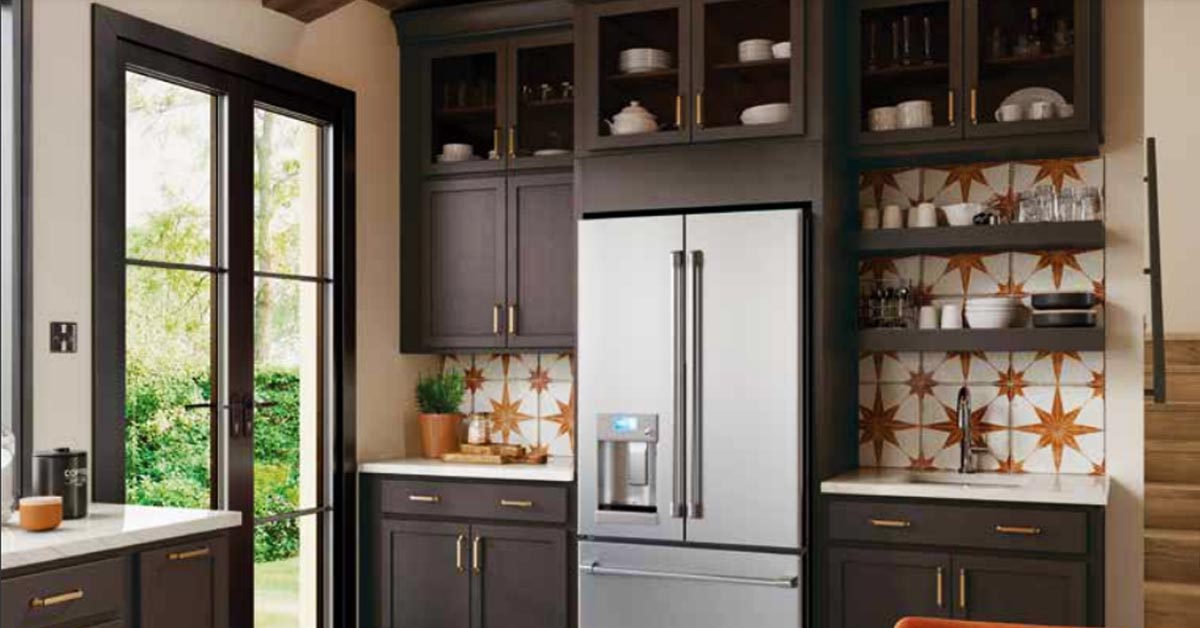 13 Apr

Latest Innovations in Cabinet Storage Features

Installing new cabinets is one of the top renovations for homeowners in the Quad Cities area. From bathroom cabinets to linen cabinets to the ever-popular kitchen cabinets storage is top of mind for homeowners. And today's designs offer many different innovations in cabinet storage features that help make your cabinets do double duty when it comes to organization and style. Here we take a look at the new and ingenious cabinet storage features for 2023.
The Latest Cabinet Storage Features for Your Home
Storage has long been a huge issue for homeowners. It seems like there's never enough, or it's not convenient or appears out of place with the rest of your home. Why not make your woes a thing of the past by replacing your old cabinets with something new that has actual useful cabinet storage features? Here are just a few examples of the new cabinets designed to make your life easier.
Deeper Drawers for Easy Cabinet Storage
Do you ever open a kitchen or bathroom vanity drawer only to find the can opener, hairbrush or some such utensil stuck? Isn't it frustrating? Today's cabinet storage features solve your contraption conundrum by introducing the deep drawer. And they're fast replacing the cabinet door storage. You can even keep your pots and pans in these deep drawers and avoid having to reach back into the kitchen cabinet "cave" for the pan you need. And these deep drawers make better use of your kitchen space by eliminating so much of the unusable cabinet area and repurposing it for deep drawer storage. The drawers are also far kinder to your back.
Recycling and Trash Pull-Outs
Trash bins and recycling receptacles take up a lot of prime real estate in your kitchen. And if you keep them out in the open they can become a messy, and smelly, eyesore. Relegate these bins to a pull-out that fits perfectly beneath your sink. That way food scraps and plastics, trash and paper goes right into its proper place. 
Corner Cabinets Solution
A corner kitchen cabinet may seem an efficient use of space but the poorly designed aforementioned "cave cabinet" (where two wall cabinet runs meet) is a difficult one to navigate.  Instead of dislocating your shoulder while searching for your favorite omelet pan turn your corner cabinet into an easy-reach dream. Include an oversized "lazy Susan" so the pots and pans in the back can come to you. This half-moon hardwood shelf rotates allowing you to grab items stored in the back. 
Another innovation in cabinet storage features is the easy-reach bi-fold door. The door opens wide allowing you to grab what you need then closes seamlessly so your cabinets align perfectly. 
Pull-Out Shelving
Another way to make efficient use of space in your kitchen or bathroom? Install a pull out for pantry or toiletry items. Cabinet storage is easier with these shelved pull-outs and you'll see just what you're looking for by bringing your well organized spices, shampoos and body wash, for example, right out into the open. 
Pull-out shelving makes a great pantry addition in a kitchen with limited space. Instead of using up all of your cabinet storage space for canned goods or kitchen staples install a pull-out pantry.
Built-Ins for Utensils Offer a Unique Cabinet Storage Feature
When you're in the kitchen you need your utensils close at hand and well organized. With deep drawer cabinet storage specifically designed to keep your favorite kitchen tools organized you'll never need to hunt for a whisk or look for a ladle. These deep drawers have built-in caddies and the front coordinates with your other cabinets for a uniform appearance.
Consider built-ins for larger bathroom cabinets to hold your styling accessories. 
Designated Linen Drawer
Whether daily-use kitchen towels and dishcloths or special occasion tablecloths and napkins having a designated place for all of your linens is key to a well organized kitchen and a beautiful table when the occasion calls for it. One of the popular cabinet storage features to consider is the pull-out linen shelf. These shelve differ from other pull-outs in that they are designed specifically to hold your delicate heirloom linens in smooth Demi-drawers within the cabinet. 
These linen drawers are a great addition to your linen closet. Install them in a cabinet in the bathroom and they make a great place to keep your bedding and bath towels. 
Innovative Cabinet Storage Features and More
For all the latest in cabinet storage features to make your life easier, or any home renovation projects, go with the Quad Cities' most trusted name in home improvements; Seiffert Building Supplies. We carry a full line of the lates and most innovative cabinets for your home. Contact Seiffert Building Supplies and let's find the unique cabinet storage features that work for you.