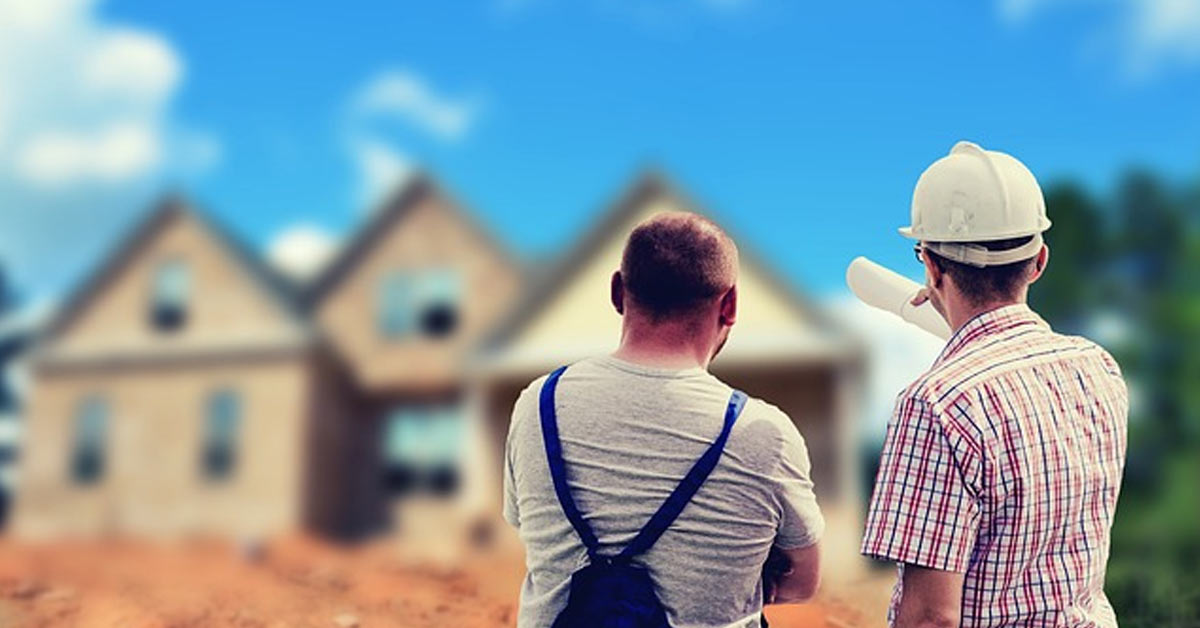 23 Feb

The 5 Reasons to Hire A Professional Contractor

As any homeowners who's lived through it can tell you making extensive renovations of any kind to your home is a complicated, frustrating and time-consuming ordeal. Not to mention the investment involved in home improvement. But you want to keep your home beautiful and functional for your family so renovations are necessary to that end. That's why you should hire a professional.

Some homeowners in and around the Quad Cities have some experience in DIY and may assume its enough for them to handle the majority of the renovation work themselves. Please, for the sake of your home, family and overall emotional wellbeing, don't handle your own home improvements. Instead, hire a professional contractor and we can assure you you'll have zero regrets.
5 Reasons You Need to Hire a Professional Contractor
It's inviting to cut some budgetary coroners by doing your renovations yourself, or you might "know a guy who knows a guy" who can do home improvements and can save some money that way. Stop! Unless you are an experienced and professional contractor yourself or your handyman is a licensed professional you need to hire a real professional contractor if you want the job done right. Here's why:
1. They Have the Experience and Know-How
A professional contractor has the license and credentials to do the job. In fact this is their livelihood. You, on the other hand probably have a separate and demanding job and affording the time to learn and complete your renovations is difficult. No matter how unique or involved your home project a professional has the experience and knowledge to get it done.
2. A Professional Contractor Has Connections You Need
When you hire a professional contractor who's had plenty of experience in the Quad Cities you know they have connections. They know the most reliable subcontractors, the most dependable suppliers and the workmen who do it right the first time. Not only can you rely on your general contractor's partnerships with other pros but you can assume these connections are also going to help you stay on time and in budget. If you opt for a fair and experienced general contractor you know they are likely well thought of among their peers, which bodes very well for you and your project. 
3. They Know the Local Codes and Regulations
Your experienced professional contractor knows the necessary permits required by your municipality, and what to do to ensure your renovations stay within code. This not only saves you time but also money and headaches. If any part of your construction isn't code-compliant you may have to demolish and start over. That eats a huge chunk of time as well as costs you money. And code violations can really throw a wrench into resale value.
4. Hiring A Professional Contractor Provides Peace of Mind
Any home improvement project is fraught with liability. When you don't work with a professional you are risking a lot. There's liability involved and if your unlicensed and uninsured "friend of a friend"  is injured, no matter who is at fault, they can take you to court. Not only that but accidents on the job site may damage or devastate your home. Hiring a licensed and insured contractor protects everything and everyone under your roof through liability and workmen's compensation insurance.
5. You Know the Work Is Done Right
Another threat to your home when you don't hire a professional contractor is shoddy workmanship. Non-pros may cut corners, not use the right materials, equipment or tools, or may not have enough knowledge and experience for the work. Their mistakes and ignorance can cost you a lit if money and a lot of heartache. Whether DIY or an unlicensed handyman/contractor a project that fails is not the outcome you hope for.
Professionals in remodeling and home improvements are worth every penny. Their value comes from their experience and their know-how. You're investing in the outcome you want for your home and your family. You can't be sure unless you go with a professional contractor. 
Obviously time is money but a licensed and insured pro can save you both in the long run. Their experience has prepared them for many of the potential issues they may encounter and they know their way around them. You can rest assured the integrity of your home as well as the resale value aren't threatened when you start out with a professional contractor from the get-go.
Experts and Professionals You Can Trust
For help with your next project reach out to the design and project management team at Seiffert Building Supplies. We've been helping our neighbors in and around the Quad Cities for over 150 years. Our hometown roots are an advantage to you whether you're planning a home remodel, renovation, new build or some minor improvements. Contact Seiffert Building Supplies today and let's do things right the first time.