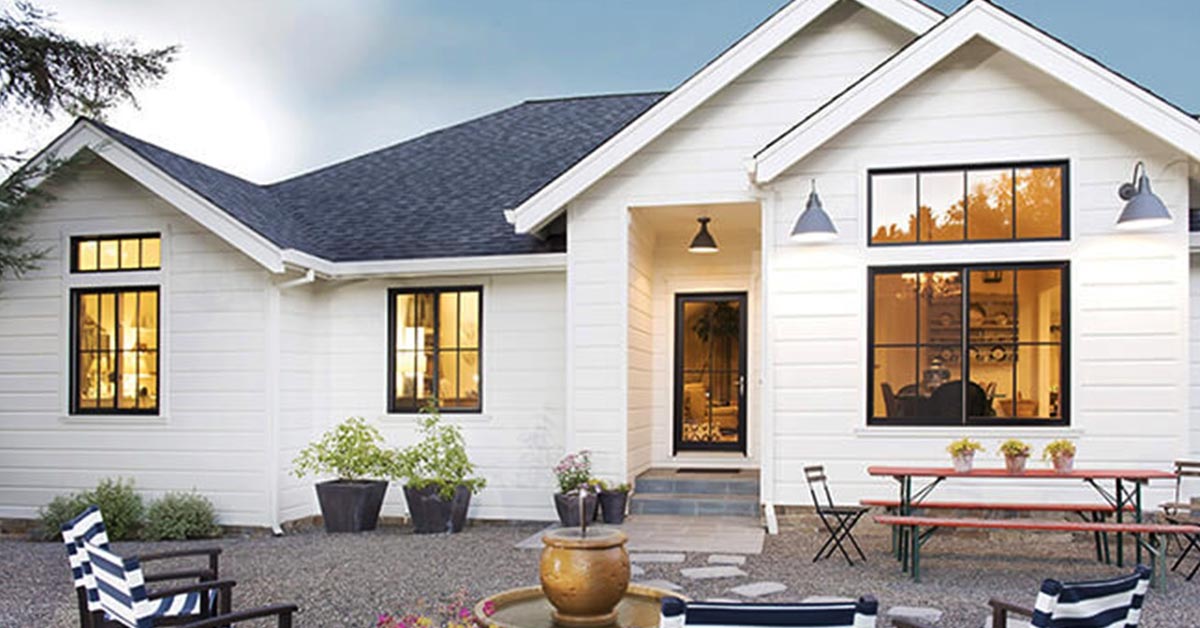 08 Sep

What to Look for in Energy Efficient Designs

Today, more than a third of American home buyers put energy efficient designs at the top of their must-have features in a new home. And why not? Energy efficient designs are great for the environment and your bottom line. 

But what makes a home design energy efficient? And what features should you look for that are both environmentally sound and save you money? If you already own your home and have no intention of moving in the near future what upgrades can you incorporate to boost energy efficiency and up the eventual resale value?

We'll help you break down just what feature you should look for in energy efficient designs. There are many different ways to incorporate energy savings, comfort and eco-friendly aspects into your new or current home. And your investment pays for itself in short order.
Here's What to Look For in Energy Efficient Designs
In the Quad Cities area the benefits of efficient use of energy are very real. Our summers are pretty warm and winters can be frigid. Anytime we can keep the high costs of utilities under control and conserve as much energy as possible its a good thing. Here are the top things to look for in energy efficient designs.
Insulation
Often times its what you don't see that causes the most frustration, and that's true when it comes to wasted energy. According to the American Chemistry Council some 40% of a home's energy is lost due to the infiltration of outside air. A thorough inspection of your walls, attic and roof can uncover holes or gaps and any obvious way air can get in or out. Look at the insulation. If it's fiberglass it may be compressed and in need of replacement.
Fiberglass insulation (like the pink stuff) is the most common and also the least expensive and least efficient home insulation. On average when fiberglass insulation is used there is still a 30% loss of heat and air conditioning. 
The most energy efficient designs use spray foam insulation. The foam gets into the nooks and crannies fiberglass can't reach. This seals your home more efficiently and saves you up to $500.00 a year in utility costs. Your initial investment in this upgrade is higher than with fiberglass but the savings offset the cost substantially.
Doors and Windows
Energy efficient designs that incorporate energy saving doors and windows, like spray-in insulation, start saving you money right away. Energy saving doors and windows provide a tight seal that allows no air to escape or infiltrate your comfortable home. Windows with proper weather stripping ensure the tight seal and windows with an Energy-Star rating ensure the glass is equally as efficient at preserving energy. 
Replacing your doors will have a huge impact on your energy costs. Much like your insulation on your home the insulation inside of your entry doors succumbs to years of baking sun and freezing temperatures. And in the last decade doors have become much more efficient. Replace your old door with a new insulated metal door and watch the savings add up in no time. 
The good news is in replacing your old doors and windows with energy efficient designs you'll notice the savings immediately but your resale value will increase by nearly as much as your investment. That's a guaranteed payoff!
HVAC
Obviously energy efficient designs depend on structural elements but the systems that are in place also influence your energy savings. Case in point: The HVAC system. According to the US Department of Energy heating and cooling account for nearly half the energy usage in a typical American home. Clearly an efficient HVAC system is a must-have.
If course these systems have come a very long way in recent years. HVAC systems in and of themselves are much more energy usage friendly than their predecessors. Many of the popular energy efficient designs of heat pumps are able reduce electricity usage by up to 50%. That's a huge savings. 
Some HVAC systems incorporate the use of an energy recovery ventilator (ERV). By using an ERV to recycle the air in your home to heat and cool outside air this device conserves a tremendous amount of energy. The return on your investment is realized 100% within three years and the savings continue for the life of the system, typically 20+ years. 
Energy Efficient Designs in Lighting
Just about every homeowner replaced their incandescent bulbs with longer-lasting, energy-conserving LED lightbulbs. These bulbs use anywhere from 25%-80% less energy and last three to 25 times long than the old style bulbs. Here's how that breaks down:
A 43 watt incandescent lightbulb costs about $4.00. It has a lifespan of around 1,000-3,000 hours.
A 60 watt incandescent bulb costs about $5.00 and provides roughly 1,000 hours of light.
A comparable 12 watt LED is around 7.00 and lasts about 25,000 hours or about 5 years.
Energy-Saving Appliances
Energy efficient designs in appliances are really nothing new. In fact, when you're shopping for a new refrigerator, oven or washer and dryer, for instance, you can see the energy usage estimates on the Energy-Star rating displayed on appliance itself. 
When you purchase energy efficient appliances your savings are immediate. The initial cost may be slightly more than a less-efficient design but you will save in the short- and long-run. Appliances with high Energy-Star ratings are 20% more efficient to operate.
Energy Efficient Designs Start Here
At Seiffert Building Supplies we help homeowners in the Quad Cities area get the most out of their energy efficient designs. If you want to upgrade your home's efficiency and start saving money, contact the experts at Seiffert Building Supplies today.