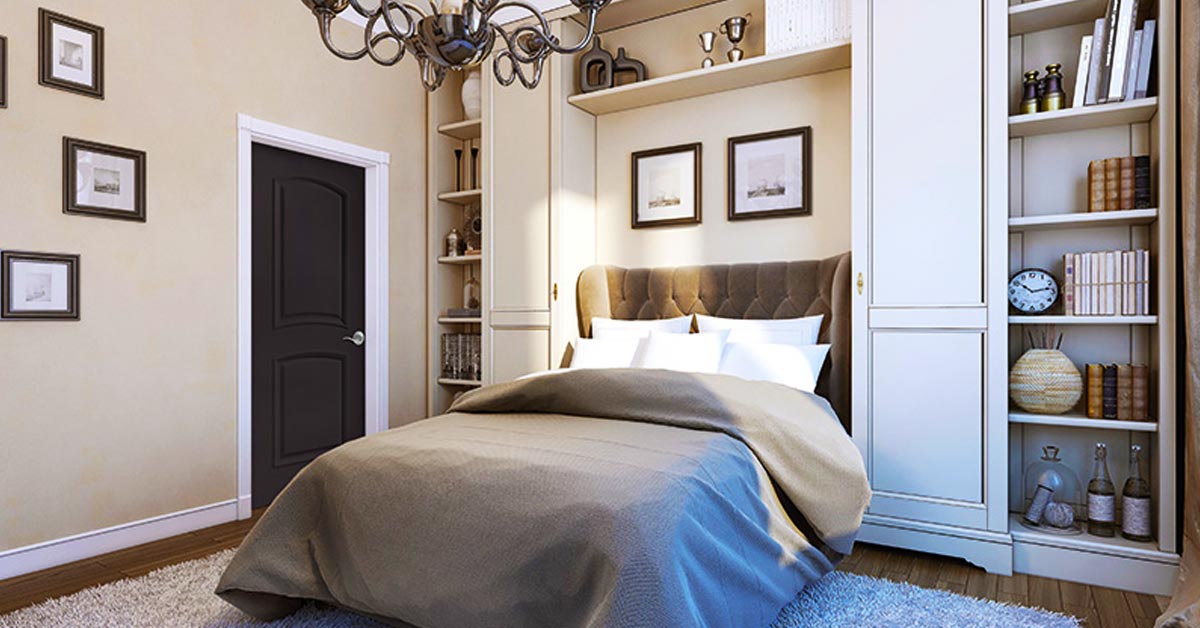 22 Sep

6 Incredible Ways to Improve A Room With Molding and Millwork

When you want to make a big improvement to your home but dread the upheaval of a renovation look no further than molding and millwork. With just a few touches here and there, the subtle addition of molding and millwork takes your home to the next level. Whether you're looking for a more customized interior or updating too improve your home's value these upgrades enhance and transform any home.
6 Incredibly Easy Ways to Transform Your Home with Molding and Millwork
When it comes to adding custom touches to your home there's no easier way than with molding and millwork. The terms are often used interchangeably, along with the term "trim", among builders and contractors. However, molding is a classification of millwork that adds ornamental and non-structural details to your home. Millwork is any type of woodwork produced in a mill and is typically decorative. 
The addition of molding and millwork elevates any room. From crown molding to chair rails to wainscoting and framing windows and fireplace with millwork these custom changes transform the room and introduce a vibe and style all your own. Here are 6 ways to improve any room with molding and millwork.
1. Install Built-Up Crown Molding for A Traditional Appeal
Crown molding really brings a sense of the traditional to any room and offers a lovely transition between the wall and ceiling. In a room with high ceilings and ample woodwork around the doors and windows single crown molding isn't enough. You'll need the larger profile molding. Many builders and home décor experts agree that installing built-up molding provides the larger, richer look that 8 foot and more ceilings require. And as you look at the different decorative ways you can build your crown molding you'll not you can go as ornate or simplistic as you like. With a little help and ambition you can absolutely improve your room with molding and millwork in the span of a weekend.
2. Use Molding and Millwork to Elevate a Mirror
You don't have to be an interior design expert to know mirrors make a room look more open. When you use molding and millwork to encase a mirror you're upgrading your style and ambience simply and affordably. Use decorative corner blocks and detailed trim (such as fluted casing) to give your mirror the elevated style you want. This type of DIY also works with any design style. Paint the casings for a bold statement, go white or clear coat for farmhouse or rustic. This improvement is also useful to improve the look of a boring bathroom mirror. 
3. Paneled Millwork Makes a Statement
Wainscoting is a type of millwork paneling that creates an air of elegance and provides character and dimension to a plain wall. Frame your wainscoting with molding to enhance the decorative appeal. 
Bead board is another millwork paneling that enhances a specific design style. Essentially wood paneling that incorporates deep grooves and ridges between each plank, bead board is a favorite for upgrading the style in a farmhouse kitchen, adding some panache to an otherwise-boring hallway and infuse some charm into a bedroom. And millwork paneling protects your walls too.
4. Molding and Millwork Turn a Basic Baseboard into Something Special
Another lovely and functional addition of molding and millwork is the baseboard. The lowly baseboard isn't often thought of in terms of  "decorative" or "ornate". It's more of a utilitarian finish between the wall and floor. But a baseboard upgrade is a great example of how to improve a room with molding and millwork. 
Consider the thin, featureless basic baseboard seen in most homes. They're make a space look weary and plain. But install taller, thicker and even three-piece molding for baseboards and watch your room come to life. There's a regal stateliness to more decorative baseboards. 
5. The Trendiest Ceiling/Wall Paneling
You can add dimension and character to any room when you add molding and millwork to the ceiling. One of the biggest trends right ow is the coffered ceiling or coffered wall panels. The grid of beams virtually transforms any room. If your room is on the small side, or your ceilings are low the coffer effect will overpower the room. Creating your own coffered ceiling using flat molding instead of box beams garners the same effect but without overtaking your room.
6. Create a Focal Point
Sometimes a ceiling that's just a vast expanse of drywall needs a focal point. If you're not up for the coffered trend then consider a decorative frame for a ceiling light, pendant or chandelier. Simply using ornate millwork you can create a frame around the light's base in the ceiling. 
Love the casual elegance of an open floorplan but feeling as though your home is a little too, well, open? Use molding and millwork to create a faux beam between the rooms and separate your living area from your kitchen. Attach simple millwork vertically to the walls that lead from one area to the other. These focal points provide the aesthetic of separate rooms without closing you in.
Is your fireplace of a large window the focal point of your room? Make it even more so when you frame your window or fireplace with decorative trim. 
Professional Design Help and The Finest in Trim
Whether you want just a touch of home improvement or you're going all out to reignite your passion for your home, molding and millwork are key elements of a custom design. Contact Seiffert Building Supplies today to find out more about our molding and millwork products. Our professional design experts help you find the right look for your home.