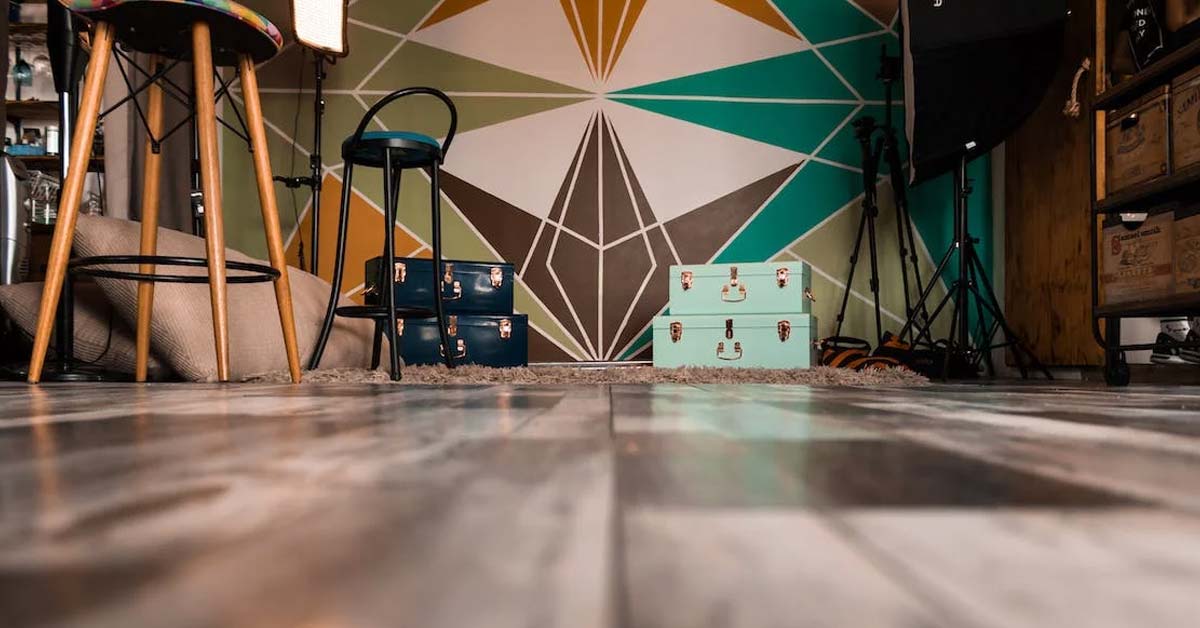 24 Aug

Engineered Wood: Advantages and Disadvantages

Hardwood floors have long been the preferred flooring of homeowners in the Quad Cities and beyond. Hardwoods are beautiful, durable and adaptable to any style and decor. But, alas, hardwood trees are slow to grow and the demand outpaces the availability in many areas. Enter the engineered wood.

Engineered wood first appeared on the scene in the 1960s. Since then this worthy alternative to solid hardwood has improved in appearance and durability. In fact, the factory-applied finish is much more durable and maintenance free than the finish applied to solid hardwood. Its safe to say this design trend is here to stay. But is it for everyone? And what, if any, are the drawbacks of engineered wood? 
What is Engineered Wood?
First let us explain exactly what engineered wood is-and isn't. Engineered wood is a composite consisting of a thin layer of hardwood on top called a veneer. Beneath the veneer is reinforced composite plywood or stand board, a component made of wood strands glued together then compressed. 
Solid wood flooring is composed of, well, solid hardwood. Luxury vinyl planks are a type of vinyl flooring made to look like wood, but with a vinyl wear layer that stands up to high traffic, scratches and scuffs like other types of vinyl flooring. Unlike engineered wood flooring vinyl planks don't have the look and feel of real wood.
Here we offer the advantages and disadvantages of engineered wood so you can make an informed decision for yourself. Let's dive in.
Advantages of Engineered Wood
There are plenty of advantages to choosing engineered wood over solid hardwood. Here we offer our top reasons you should consider this type of flooring for your Quad Cities home.
Cost
the price of engineered wood flooring, including installation, is far more budget-friendly than its solid hardwood cousin. This is especially true if you go for the more exotic looking woods like teak and mahogany. Walnut flooring, for instance, is one of the hardiest solid hardwood flooring materials on the market however, for cost and durability engineered walnut wins hands down.
Moisture Resistant and Not Affected by Temperature Changes
Solid hardwood will succumb to moisture after a period of time leaving stains and damage in your otherwise-gorgeous floor. Likewise the cold and hot temperature changes take a toll on your wood floors creating gaps and swells in extreme weather. And when the winter winds blow through Iowa your indoor heat might keep you comfy but can dry out your hardwood floors.
Because engineered wood has compressed layers in the core it is more resistant to water damage and the doesn't have the same temperature issues as solid hardwood. 
Engineered Wood is More Environmentally Friendly
Environmentally conscious homeowners look to this flooring product for a few reasons. This type of flooring uses less hardwood per plank than its solid wood counterpart. That's especially important when you're opting for the more exotic and rare species of wood. The floor adhesives used to install solid hardwood tend to be toxic. When you opt for they type of flooring  you reduce the need for such glues. And finally, the lack of scrap wood and sawdust make the installation and creation of engineered wood a much cleaner option.
Disadvantages of Engineered Wood
While the advantages of this wood product are pretty high there are some disadvantages to this type of flooring as well. 
You're Limited on Resurfacing
Because the veneer of your flooring is thin the option to resurface is limited. In fact most manufacturers recommend sanding and resurfacing only one time. That's because too much sanding erodes the top layer and exposes the core. Of course the number of times you can safely resurface depends on the thickness of the veneer.
High Maintenance
The factory-applied finish on your engineered flooring is extremely durable. That being said you will need to maintain your floors finish according to the recommendations from the manufacturer. Just like solid hardwood this type of flooring requires regular maintenance to prevent dings, scuffs, dents and damage, especially in high-traffic homes.
Make Sure to Look For High Quality Products
All engineered wood flooring looks good upon initial inspection. However the real proof of a quality engineered wood is in the core. No matter how thick your veneer if your floor has a low-quality core it won't last very long. 
Look for the highest quality plywood core available. The very best typically have none-ply core or above, but seven to nine ply are also good quality.
Talk to The Experts
Engineered wood flooring is an excellent choice for your budget and style. However you do have options. Let the professionals at Seiffert Building Supplies help you make an informed decision about your flooring. Our flooring and hardwood experts are available to answer any questions you may have and our project management and design teams are here to help. Contact Seiffert Building Supplies for all of your flooring and home improvement needs.