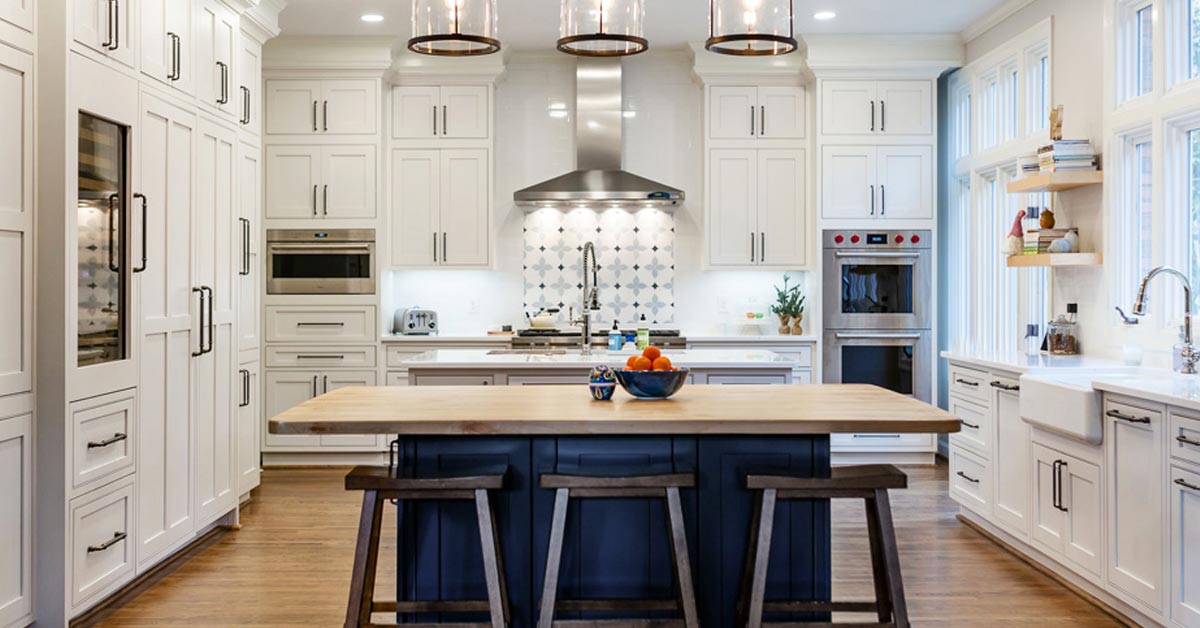 22 Dec

5 Signs You Need Better Storage

It's usually pretty easy to know when you need better storage solutions but sometimes it takes a sign. Before you find yourself drowning in a sea of "stuff" take the time to review our list of five signs you need better storage and how we can help.
Sound Familiar? You Need Better Storage
Do you find yourself tripping over shoes and handbags spilling out of your closet? Are you afraid to open that plastic container cupboard because you'll be met with an avalanche of Tupperware? Is your pantry a hard-hat area? Then you need better storage. Here are five signs to help you identify your storage needs and a few solutions that help.
1. Your Home Feels Crowded
Your home is your sanctuary and should feel cozy and welcoming when you walk in the door. But if you feel anxious and closed in, have to turn sideways to move around the clutter and just can't seem to feel the peace and ease your home should provide then you need better storage. 
Begin by decluttering. Do you absolutely need everything crowding your home? After getting rid of your unnecessary and stressing-you-out possessions invest in some stylish storage. Furniture that does double duty is a great investment. Tables with drawers, a small cabinet, a kitchen island cart are all useful and provide additional storage. A stool that provides storage within is a great place to stow away pillows and throws when you aren't using them. Baskets and decorative boxes can be stacked artfully in the corners of your rooms and store some of your clutter inside. 
2. You're Overwhelmed and Don't Know Where to Begin
When you feel overwhelmed by the thought of finding somewhere to store your stuff you probably need more storage. Pick one area to sort through. Are your closets overcrowded? Tackle them on the weekend. What you don't need/use donate to charity. Still crowded? It may be time to consider adding on to your closet space.
3. When You Can't Find What You Need
You're in the middle of making a favorite meal for your family. You need that certain ingredient that makes the dish special and you're positive you know exactly where it is in your pantry. An hour later you've pulled everything out of your pantry and searched through your cupboards when you wonder if you should change the menu or run to the store. Sound familiar? 
For most home cooks a well-stocked pantry is a must. But, if your pantry isn't large enough and you need better storage for your kitchen staples you should consider renovating your kitchen to include a walk in pantry. Another alternative is adding some extra cabinet space or a kitchen island with storage.
4. Your Surfaces Are Covered With "Stuff"
Countertops function better when they are clean and clear of clutter. Your kitchen workspace is more accessible when you don't need to maneuver around "stuff". Everyone's bathroom vanity, at one time or another, seems to be a magnet for all kinds of hair tools, cosmetics and bath products. It can be pretty frustrating. But a larger vanity with ample storage may solve your needs. 
Need more storage in your kitchen? It's not always necessary to renovate or remodel. You can update and replace your cabinets. Today's kitchen cabinets are built with storage in mind. The space is reimagined with drawers instead of wasted cupboard space, pull out shelving, recessed storage and many other features that boost storage space in your kitchen.
5. If You Make a Mad Dash to Clean Up Before Guests Arrive You Need Better Storage
You need better storage if you find yourself scrambling to "hide" your clutter before company calls. You may also benefit from boning up on your organizational skills. Before your next gathering take some time to sort through those knicknacks and gadgets that take up space around your home. Now decide where you can place specific items so you always know where they are. You may need to install some shelving or expand your closets or pantry. 
Seasonal items should be stored together in a storage bin and put away (basement or attic) until you need them. Do you have special kitchen appliances? A food processor, stand mixer, blender or instant pot pressure cooker are easily stowed out of sight but accessible for your next cooking project with the addition of an appliance garage or secondary set of cabinets. 
If you have the space for it an oversized kitchen island is a very useful solution when you need better storage.
When You Need Better Storage Ask The Experts
There's no need to trip over boxes, sidle around tables, hunt for that favorite sweater or risk a concussion when you open a cabinet. There are so many solutions available when you need better storage. If you feel overwhelmed and disorganized in your home contact Seiffert Building Supplies. Our experts are here to help solve your storage needs. Reach out today and see what solutions we have in store.