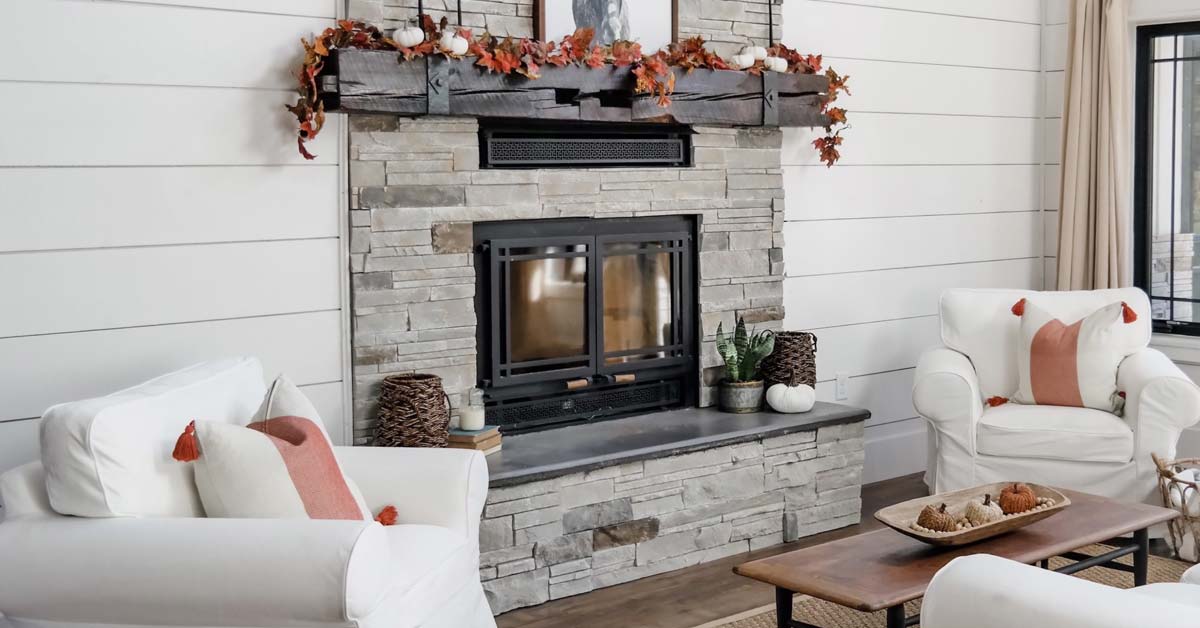 15 Jun

Custom Stone Accents for Inside and Outside Your Home

Custom stone accents both inside and outside your home are becoming more and more popular for Quad Cities homeowners. From a touch of rustic elegance in your kitchen, courtesy of a natural stone backsplash, to the visually-appealing stone veneer on your homes exterior. Here we offer an array of uses for custom stone accents that are aesthetically lovely no matter the style of your home.

Whether subtle or bold a custom stone accent adds elegance and panache to your home. Stone is a design element that can elevate your home to the next level and even change the entire vibe. This design detail is never out of style, no matter what your style is. 

Classic and natural, stone also lends itself to the mid-century modern deign. Stone is formal and casual as it introduces a natural aspect. When used alongside other natural materials and textures, custom stone accents extend the rustic elegance of your home design. Here we offer suggestions for using custom stone accents inside and outside your home.
Incorporating Custom Stone Accents Inside Your Home
There are many ways custom stone can be used inside your home to accent and accentuate. Stone creates a statement that's both naturally beautiful and stunningly elegant. Here we offer some ideas for using this natural element inside your home.
Kitchen Backsplash
The area behind your countertop is an ideal spot to accentuate using stone. Installing a stone accent backsplash not only upgrades your kitchen appeal but protects your wall area with a bit of luxury thrown in. Consider a stone backsplash the new subway tile. Make sure you select an accent that complements your kitchen décor. Consider a cobbled look for a French country kitchen, brick in the color of your choice works well with a farmhouse theme and stacked look custom stone accent backsplash is a stunning way to complement natural wood cabinets in a rustic kitchen.
Stone Accents for Feature Walls
Stone accents provide a striking focal point in any room but lend a certain casual ambience in family room, bedroom and bathroom. Use stone in your breakfast nook or add a bold stone accent wall in your dining room.
Fireplace
The fireplace is kind of an obvious area for custom stone accents. Surround your heart with fieldstone, use stacked stone for a country vibe or various shades of brick for a more traditional  aesthetic. 
Kitchen Island
How would you like to make your kitchen island stand out in the most stunning way? Surround your island with custom stone accents. Stone that contrasts or matches the color scheme of your cabinets and countertops creates a focal point in your kitchen that your guests are sure to appreciate.
How to Use Stone Accents on Your Home's Exterior
Accenting your home's exterior with stone or brick is a design element that's both classic and trendy. Incorporating a stone façade provides curb appeal and wakes up a tired exterior. Here are some ways to beautify the outside of your home using custom stone accents.
Exterior Walls
Using stone accents on your exterior walls adds texture and style to your home. You can really bring your outdoor entertainment area to life with the addition of natural elements like stone. Clad your outdoor posts with custom stone, use stone for an accent wall on your covered patio or surrounding  garage.  Shine a landscape light in a way that shows off this beautiful feature and take your curb appeal to the next level.
Custom Stone Accents as A Landscape Feature
Use stone accents on your retaining walls or to line the outside of a raised flower bed. You can add  stone fountain to complement your outdoor style, or a stone walkway for a pop of panache.
Stone Façade
Stone is fast becoming the preferred accent for homes in the Quad Cities area. Using stone on the front of your home's entryway or around your window structure is a unique yet totally on trend and classic way to upgrade your home's exterior.
A Few Guidelines for Custom Stone Accents
There's an art to incorporating stone into your home, both inside and out. 
Where? First you need to choose the areas in which you'll install your accents. Use our suggestions above as your guide.
What Kind of Stone? Choose a style and type of stone that complements your home's interior or the type of aesthetic you wish to achieve.
What Will it Look Like? Bring your ideas to the professional design team at Seiffert Building Supplies. They are your best source for ideas when it comes to custom stone accents. Our wealth of knowledge, experience and resources come together to make your home décor dreams come true.

 
When Experience Counts Turn to The Pros
Use a touch of stone or boost your home's beauty with bold and natural custom stone accents. Stone is very much at home both inside and outside. For more on how you can use custom stone accents to incorporate a natural elegance or traditional sophistication contact Seiffert Building Supplies. We're your go-to professionals for home improvement, as we have been for over a century. We're local and we value our neighbors' trust. Contact Seiffert Building Supplies today.