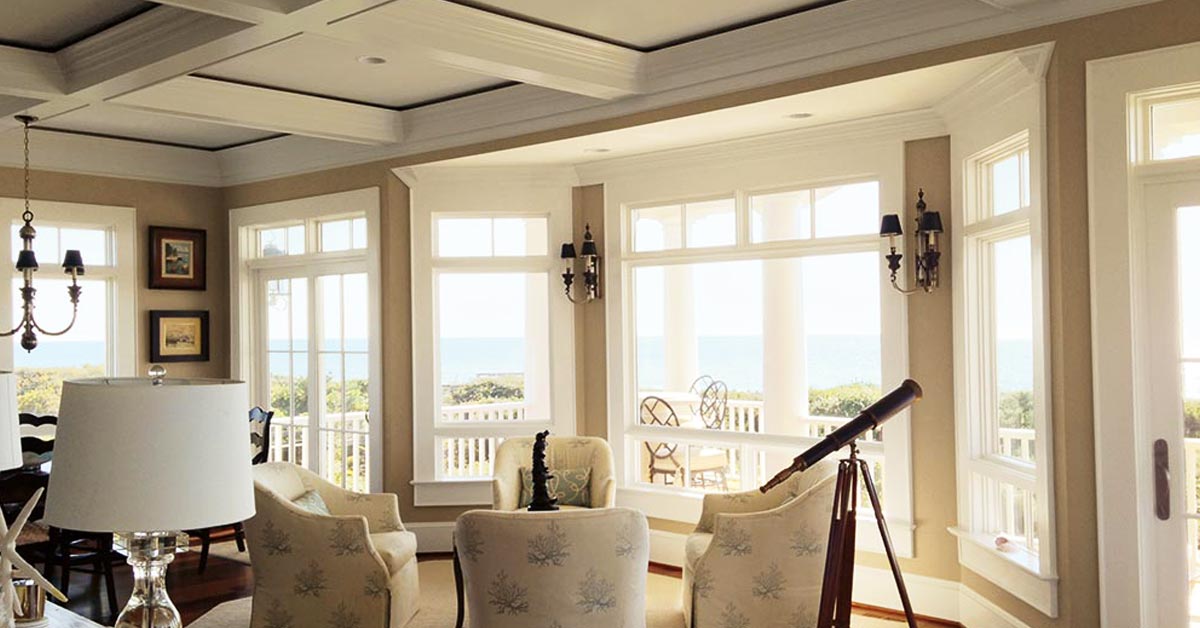 26 Jan

Molding and Millwork: What's Right for You?

Molding and millwork play a huge role in completing the look of your home. At the time your molding is installed your home, remodel or renovation begins to look like the finished product you had in mind. The installation of the millwork means your vision is taking shape. It's an exciting moment in your home project!

With so much depending on the molding and millwork you need to ensure you make the right selection. While this part of your project can seem like a small thing it's really quite important. There are so many variations in design and cost and going forward with some knowledge about the process is prudent.

You don't need to be overwhelmed when deciding on this part of your project. How do you find the molding and millwork that's right for you? We are here to help. Read on to find out all you need to know about selecting molding and millwork for your remodel, renovation or new home.
Types of Molding
Before you begin your millwork selections you should be familiar with the different types and designs of moulding available to homeowners. In many homes around the Quad Cities you'll find strips of molding running along the seam where the wall meets the ceiling. This provides a design element that blends the joint between the two planes. This trim is referred to as crown molding. There are three distinct types of crown molding.
Crown Molding: Somewhat ornate, long molding that's often curved and works to clean up the line between ceiling and wall.
Cornice Molding: Similar to crown but less ornate. This type of molding works to clean up the seam between cabinets and ceiling.

 
Cove Molding: Simple with a concave profile and flexible enough to follow contours.

 
Besides crown molding there is a molding specifically made for lining the area on the wall where it meets the floor. The general term is baseboard which is typically a taller trim (three to eight inches) with flat, ornate, tapered or rounded edges. Some builders install a smaller trim, called quarter round, to fill in gaps and finish the look between baseboard and floor. 
If you have a smaller home with lower ceilings you'll opt for molding and millwork that's smaller in size and has a less ornate profile.
Where to Use Molding and Millwork
When builders speak of molding and trim they more often mean crown molding. This type of molding is ideal for ceilings, chair rails and even baseboards. Today's crown molding works with all different styles of home from modern to French farmhouse to traditional. The elegance of crown molding elevates the room.
Now let's take a look at how and where you'll use your wood trim. There are various places throughout your home where it's proper to install millwork. Crown molding, for instance, is often used in the central rooms of your home. These include:
Kitchen
Living room
Family room
Dining room
Master bedroom

 
The master bedroom wasn't always a place for such decorative and formal molding however, especially in smaller master bedrooms, the addition of crown molding adds an air of sophistication without being overly busy. 
If you have a tray ceiling molding is a great way to delineate the specific levels. You may also want to extend crown molding's sophistication into your master bathroom, as long as it's spacious enough, and even a guest room. 
Molding Materials
The materials used in creating molding vary. Here are some of the most common types of materials used in molding:
Wood: The most common material is wood and it's easiest if you're planning a DIY installation.
Plaster: Molding is also made from plaster, using a plaster cast. Plaster molding is much heavier and difficult to work with. You will need a professional for installation.

 
Plaster-Covered Foam: This type of molding material comes in 8 foot lengths of polystyrene, topped with fiberglass and thinly coated with plaster. Sometimes made with recycled material this molding is fairly durable but not as durable as wood.
Polyurethane Molding: These molding are lightweight and fairly easy to install yourself. The come in stand wood-look or painted options.
Custom or Stock
Molding and millwork are available as stock (ready to install) and custom. As you may imagine stock molding is less expensive. However if you need to match an existing molding or desire a more ornate or unique profile, custom is the way to go. But, be aware too that custom millwork, like anything custom, is going to be about double the cost and take up to six weeks to produce. 
For All Your Molding and Millwork Needs
For more on selecting the molding and millwork that's right for you contact Seiffert Building Supplies. We feature a full line of interior molding and millwork products and our professional design team is there ready to help you. Seiffert Building Supplies is the Quad Cities go-to for all your interior and exterior home needs.