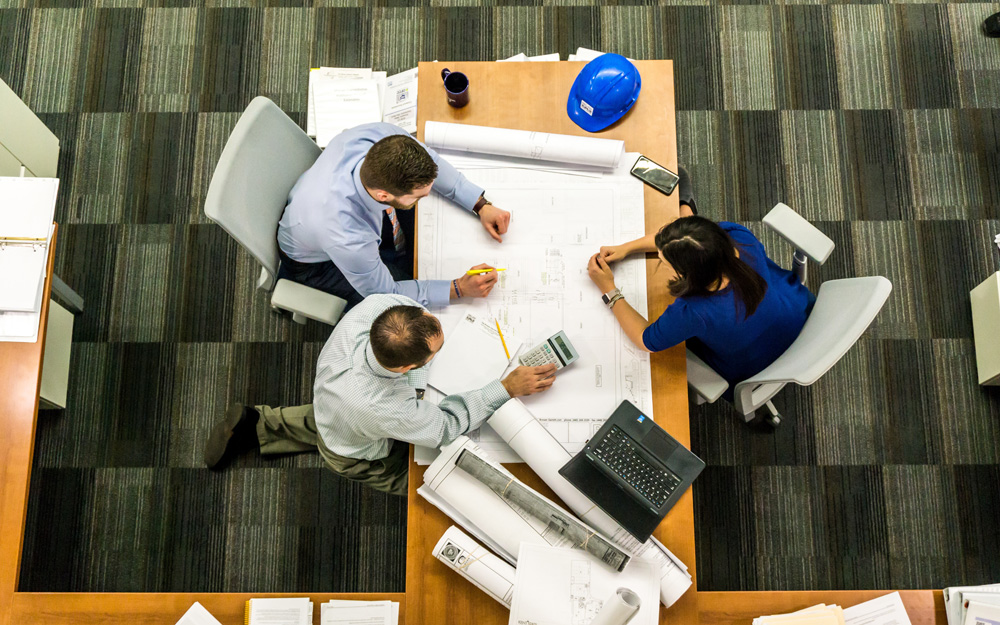 03 Oct

How to Work Out Your Build Budget Then Add More

When building a new home, or adding onto your existing home, you need to plan early enough so you can work out your construction budget accordingly. Many people are overwhelmed with the sheer number of details involved in home building projects, and it seems as though each little task comes with a price tag. 

There's no need to panic over your building budget. Take a breath, give yourself some time to work out your budget priorities, and pay attention to detail. It always helps to realize you will add more to your budget as your building project unfolds. Trust that there will be some costs you didn't foresee.
First Steps to Work Out Your Build Budget
Once you've selected the property on which to build your home, or decided adding on to you current home is more cost-effective, you can begin to work out your build budget in detail. Of course, if you are building new, you will begin by including the cost of your property into your overall budget.
The first step to a successful home building project is being honest with yourself regarding your limitations. Don't presume to cut corners with DIY components that are out of your area of expertise. It will end up costing you much more in the long run. You're probably not a professional builder, nor an architect. The good news is that there are such people and you can absolutely enlist their services, for a fee.

 
Make sure your architect and builder are on the same page before anyone picks up a hammer. It's necessary that they understand you, and each other, completely.
Hiring the professionals right away will help to ensure that the design you envision is doable. Your professional will also know the codes and requirements when it comes to inspections, filing for permits, applying for utility hook-ups, etc.
Important Details of Your Building Project
Once you have a professional builder and architect in place you can begin to prioritize. There will be several phases to your building project, and each comes with lots of little details-and costs. Some can be retooled to suit your budget, but you never want to cut corners on the more important factors in building a home, such as:
Site Work
You'll be expected to pay for inspections for water and sewer, other utilities, building permits, and very often, something called an impact fee, which pays for your initial impact on public services in your community, like roads and water treatment.
Foundation
This is the beginning of the build and the very base of your new home. Before the foundation is laid, or the basement dug, your property will need to be excavated, large rocks, roots, etc., removed. You may need retaining walls if the property isn't level. Never skimp on your foundation. This is one of those costs where you should budget above the initial quote.
Framing
You want your new home's skeletal system to be solid. After all, these "bones" are holding up walls, and supporting your roof. Never cut corners on the framing structure of your home. Structural integrity is definitely one of those areas that rank at the tops of the priority list.
Exterior Finish
Iowa's weather can vary in extremes. From rain to snow to ice to blistering heat and humidity, we get it all. Your home's exterior is what stands between you and the elements. A sound exterior finish will keep you safe, and keep your heating and cooling costs low.
Electrical
The electrical system, excluding the fixtures, is the nervous system of your home and must be installed correctly. It's extremely important that your electrical is done properly for safety reasons. Additionally, you want to make sure to include a large enough service to enable future home improvements and expansion.
Plumbing
Plumbing, in this instance, refers to the system itself, and not the fixtures. Putting in a proper plumbing system will ensure adequate support for your growing family. It will generally be in your best long-term interests to spend the extra time and money to setup your system for both easy maintenance and for ready expansion for future needs.
HVAC
On the heating and cooling front, plan for an HVAC system that will keep your entire home comfortable. Don't skimp by putting in a unit that can't handle the square footage. Spring for a unit that's big enough and good enough quality to handle the job. Over the long haul, a better system is likely to pay for itself in energy efficiency as well as maintenance savings.
Interior Finishes Add Up
List out your dream home desires, whatever they may be: a gourmet kitchen with all the bells and whistles, a spa master bathroom, huge closets, or an outdoor space for entertaining. Consult your professionals and begin to expand or reduce it, depending on your priorities, to make sure your budget doesn't climb too far beyond what you can afford. Your interior finishes include:
Doors, windows, trim, mirrors
Drywall installation
Insulation

 

Painting
Flooring
Lighting
Appliances
Plumbing fixtures
Fireplace(s)
Your Exterior
While you can probably DIY much of the landscaping, don't forget to include the following in your budget:
Driveway
Walkway
Porch
Patio
There's so much to be excited about with a new building project. Don't let the task of trying to work out your build budget rob you of that feeling. Take the time to plan wisely and thoroughly and watch your dream home take shape!